Adventure Travel is enhancing its flagship X1 Culverhouse Cross - Pontprennau bus route 18/10/2021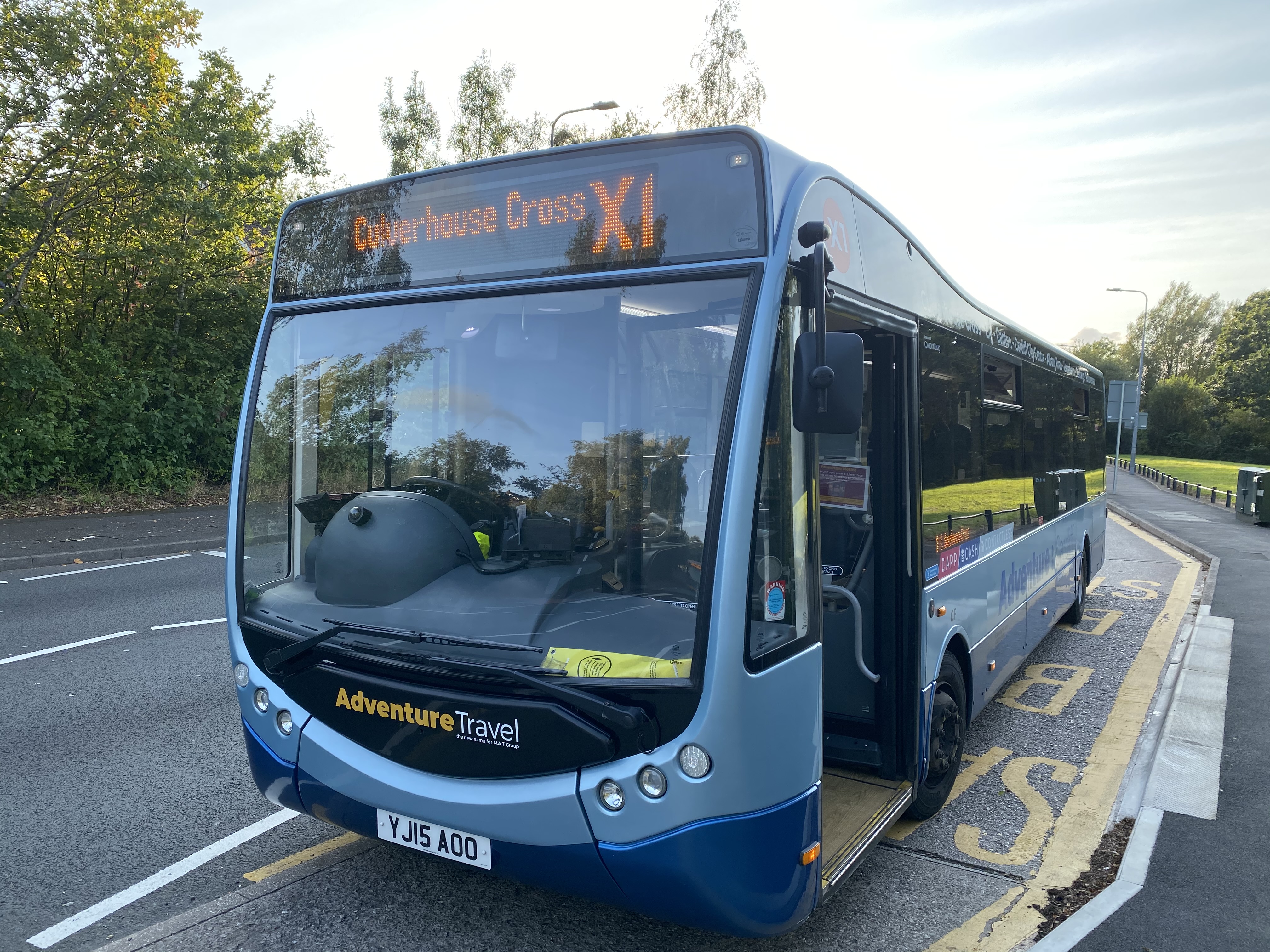 Feedback Drives Upgrades for Flagship X1 Bus Service
Adventure Travel is enhancing its flagship X1 Culverhouse Cross - Pontprennau bus route with a greater range of ticket options and installation of USB charging points on vehicles. The changes, which are a result of customer feedback and increasing passenger numbers, coincide with the rebrand of the service from 31 October, which includes the renaming of the route to the 'CrossCity C1'.
The route rename follows the change of the C8 service earlier this year and is in-keeping with the company's strategy to bring all routes in and out of Cardiff under the 'C' brand.
In line with Adventure Travel's recent policy change, which ensures that its service changes are guided by passenger requirements, the company has fitted USB charging points at all seats on the X1 buses and introduced a wider range of ticket options.
Adam Keen, Managing Director of Adventure Travel, said: "Being guided by the customer and listening to what they want guarantees that our bus services are genuinely useful and flexible for those who use them.
"The X1, which will soon become the C1, is one of our most popular routes and is seeing a very strong post-Covid recovery. We have taken onboard the changes in the way people travel now, for both work and pleasure, and created a greater variety of ticketing options to allow the passengers more flexibility. The USB charging points are an added provision aimed to enhance journey experience and make using the X1 a much more convenient, desirable affair."