Please vote for a charity... 07/11/2022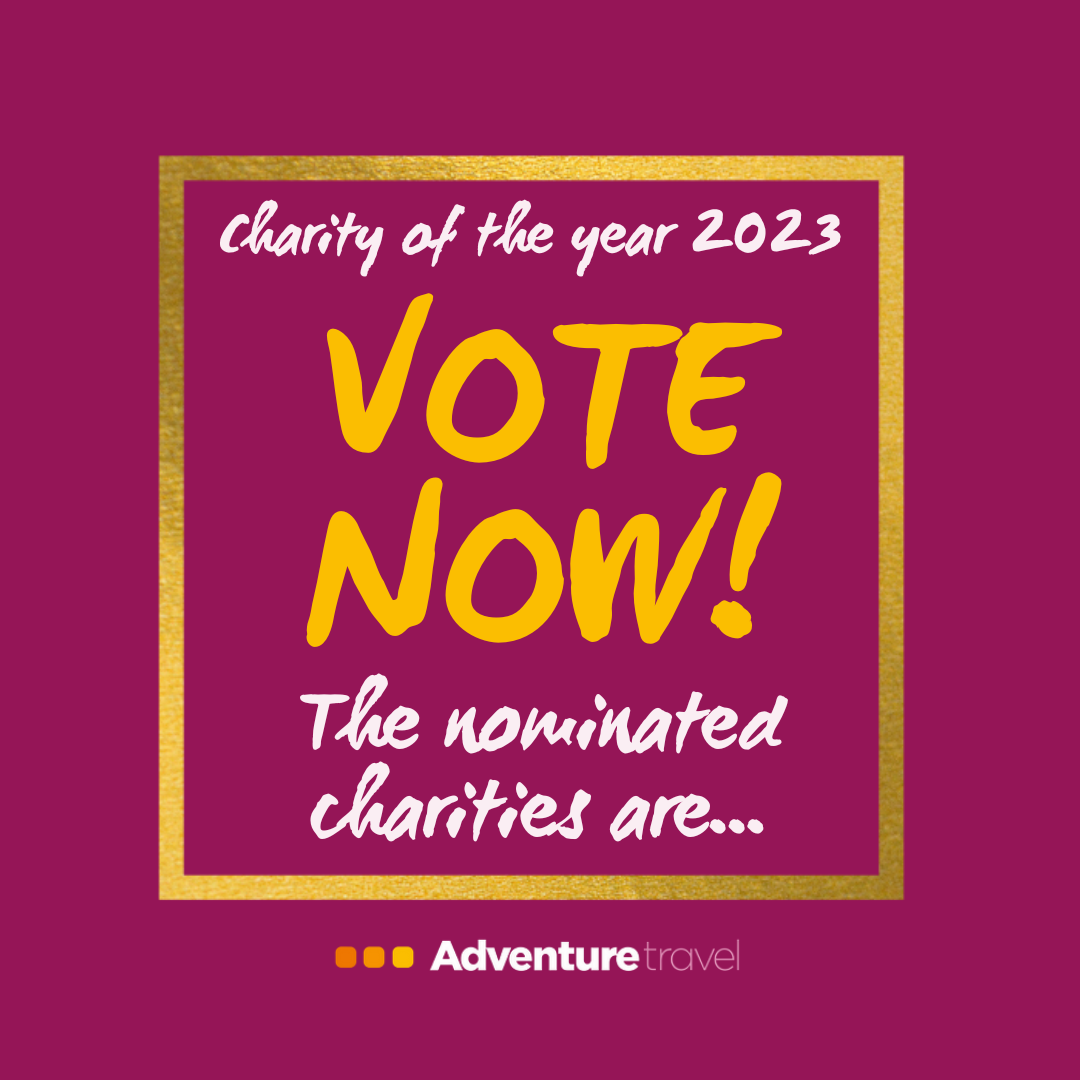 We received close to 640 nominations this October. We asked colleagues and our customers to nominate a local charity they'd like to see win the vote for Adventure Travel's Charity of the Year 2023. 
Each charity received a positive response, which was wonderful to hear!
What your vote will mean...
We will award the winning charity with an abundance of brand awareness; such as their own brand-wrapped bus, and donations from our 2023 fundraising plans.
How can you vote?
The poll begins on Monday 14th November, and you will have the chance to vote for the charity you would like to see win. The winning charity will be chosen by the number of votes they receive, so vote as many times as you like. Tell your family, friends and colleagues to get involved too! The voting link is below, you have until midnight on Wednesday 30th November to cast your vote.  
****** Please click HERE for the voting link! ********
Please note, this link will only work from 14th November onwards. 
There are 28 nominated charities you can vote for...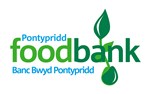 Pontypridd Foodbank provides food and hygiene parcels, tailored to individual needs, to people living in the Pontypridd area who are struggling to afford to buy food, essential products and services for themselves and their families.  In 2021 we helped over 5,000 adults and children in the local community.  We have one paid member of staff and a team of around 40 committed volunteers who ensure that no one who needs our help is turned away.
"They're wonderful, they help so many people in need!"
____________________________________________________

We are Mudiad Meithrin; a charity that is passionate about giving every child the opportunity to play, learn and grow in Welsh. Mudiad Meithrin (formerly Mudiad Ysgolion Meithrin) was first established in 1971 in order to nurture a rich landscape of Welsh-medium play and learning experiences for children from birth to school age. As a voluntary organisation passionate about celebrating and encouraging the use of the Welsh language, we have grown considerably over the years and continue to positively influence the lives of children in Wales.
_________________________________________________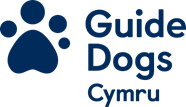 Guide Dogs' ambition is a future where every person with sight loss has the confidence and support to live their lives to the full.
In Wales there are close to 14,300 people living with severe sight loss, many of these people rarely leave their homes alone, and we expect this number to increase by 33% by 2030. The aim of Guide Dogs is to help people like these feel part of life. We provide support to help them move around safely and confidently, get out of their homes and live their lives the way they choose.
 The lifetime cost of a guide dog is £56,000. We rely on donations from the public to keep our life-changing services running - less than 1% of our income comes from government funding.
"I've been through quite a bit but I've got a new chance of making life easier with guide dog Jason by my side. All of a sudden we're doing new things that six months ago I would not have thought possible." Carole Morgan, Cardiff
 __________________________________________________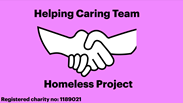 HCT (Helping Caring Team) work for the public benefit for the relief of the suffering of the vulnerable, homeless and those in food poverty in Newport and South East Wales. HCT provides food, essential items, emergency accommodation and advocacy service to help with access to services and agencies that can improve lives. 
We operate an outreach service at the point of need. HCT in collaboration with local businesses provides hot meals at a location in Newport for rough sleepers or those in temporary accommodation without cooking facilities. HCT also provides clothes, tents sleeping bags and toiletries.
"To be nominated for Charity of the Year 2023 by Adventure Travel would help us to continue our work, at a time when we are needed more than ever. Those we help would benefit, we could feel confident in being able to afford the running costs of our Pink Pantry food bank and the vans which we use to operate our outreach service and collect food donations."
_______________________________________________________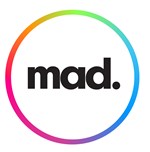 Swansea MAD works for a fair world, in which people can be themselves and thrive! We are a grassroots, anti-poverty, anti-racist, pro-equality, inclusive youth and community charity, intolerant of discrimination and injustice. Working with integrity, transparency, authenticity and compassion, for Swansea MAD people will always come first. We exist for the prevention of poverty, advancement of social justice and equity; working with people who are marginalised by systemic oppression to dismantle structures which support discrimination.
Sponsorship would support Swansea MAD's charitable activities, providing an inclusive safe space for 1400 people each year to access advocacy, creative arts, digital technology, education, employability support, training, campaigning activities and projects to bring fairness and belonging.
________________________________________________________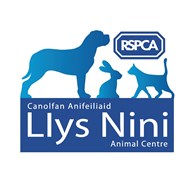 Llys Nini Animal Centre Swansea is a local charity working for people, animals and the environment. Our main aim is to rescue, rehabilitate and re-home abused and unwanted animals. We are affiliated with the RSPCA, but Llys Nini is a separately registered, self-funded charity and funds all running costs ourselves, which as you can imagine is a HUGE task these days!
We rescue and care for approximately 3,000 animals each year. We have accommodation for 102 cats, 57 dogs and about 100 various small animals and birds at any one time. We are so much more than an Animal Rescue and Re-homing Centre though. We are a vital resource for the local community, schools and many community partners.
"It would mean the world to us to be chosen as your Charity of the Year-we are in the middle of having a lottery-funded "Events Barn" built on site, and could use the extra money to purchase extra chairs, tables and equipment for our community groups, and indeed some of it would actually help towards this winter's energy bills-it's just not possible to tell puppies to turn the heating down or the lights off!"
___________________________________________________________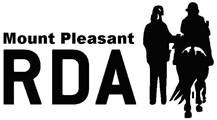 The Riding for the Disabled is a national charity and through our horses and ponies, we provide therapy, achievement and enjoyment to people with disabilities all over the UK. Mount Pleasant RDA is a registered sub group of RDA National and a charity in its own right, established in 2008. We cater for youngsters with a variety of disabilities, providing not just the physical therapy of riding but also a relaxed environment to learn whilst having fun. At Mount Pleasant, we also offer groundwork sessions which are suitable for wheelchair users or those who love ponies but are not wishing to ride and a quiet corner for those who just need to sit and enjoy the company of the ponies. 
"We are always looking to expand the services we offer and sponsorship from Adventure Travel would enable us to increase our numbers and decrease our waiting list. We have plenty of ideas of how to move forward, we just need the sponsorship to achieve our goals!"
________________________________________________________________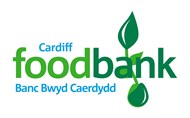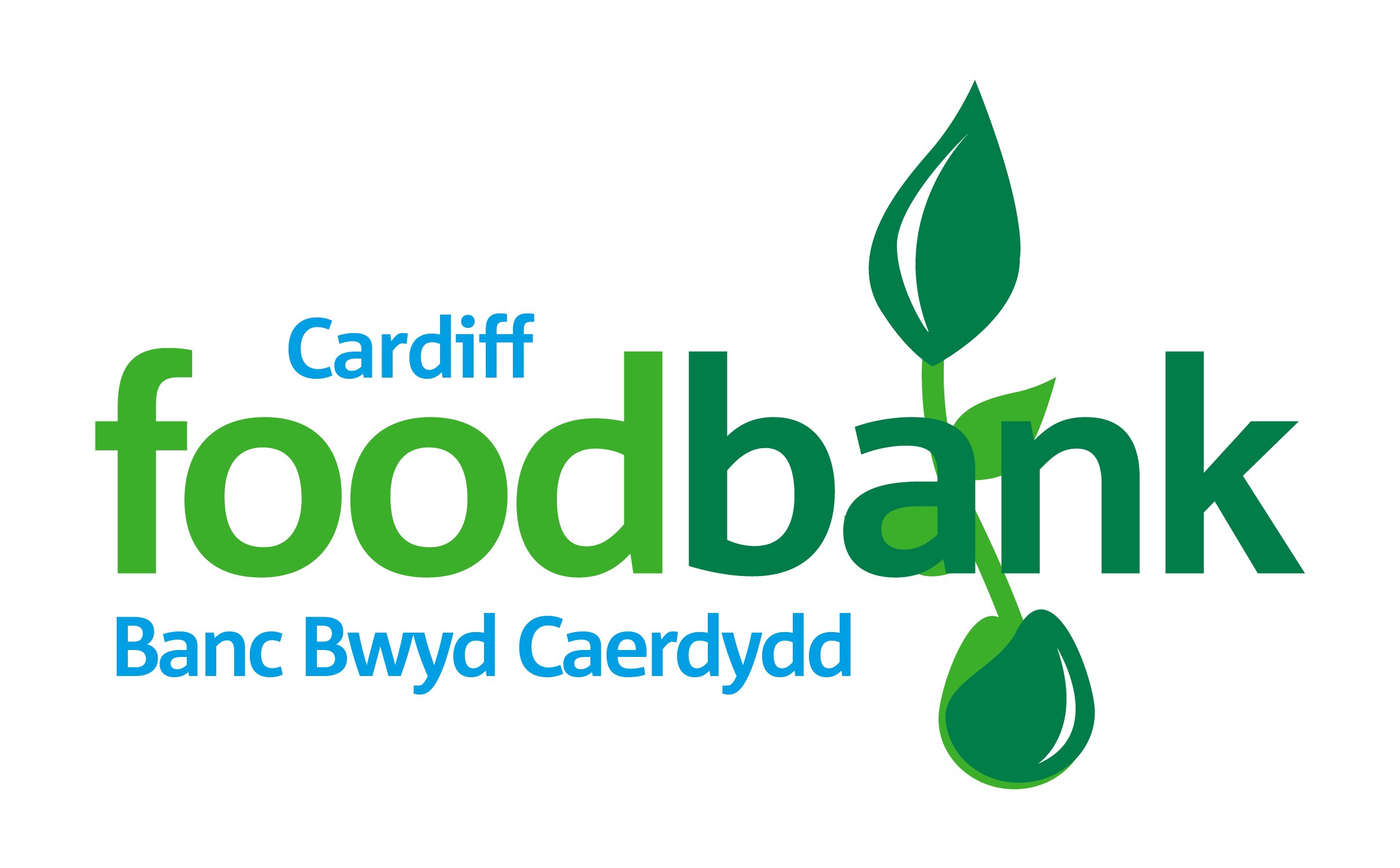 We run twelve foodbank sessions each week from eight different centres across Cardiff. We provide three-day emergency food parcels of nutritionally-balanced food to those who have been referred to us in crisis. We also provide support to people to solve the crises that they face. Last year we gave out almost 13,000 emergency food parcels – the equivalent of 117,000 meals.
This sponsorship will help to raise awareness and vital funds for us at a time when demand for our emergency food parcels has never been as high. We gave out 41% more food emergency parcels in the last six months than at the same time last year – and we've seen a 50% increase in emergency food for children. We're expecting this to get much worse in the coming months, as the cost of living crisis begins to hit, and more and more people find themselves unable to afford the essentials. We are currently giving out more food than is coming in, so our stocks are gradually going down.
___________________________________________________________________

The DPJ Foundation is a mental health charity that supports the agricultural community in Wales.  We encourage conversations around mental health, well-being and suicide prevention as well as delivering training in these areas and operating a 24/7 confidential helpline "Share the Load" and providing free counselling.  The DPJ Foundation was set up in July 2016 by Emma Picton Jones.  This followed the death of Emma's husband Daniel, an agricultural contractor, by suicide. As part of our work, we support people in Welsh agriculture who have been bereaved, including those who have been bereaved suddenly through an accident or suicide.  This includes offering support through listening and counselling.
"This sponsorship would help us greatly, especially in our mission to raise awareness and let people know in the communities of South Wales that they can get help which can change their lives.  We have a limited marketing budget and using the reach of Adventure Travel would really help us with this.  We know that there are people in agriculture in South East Wakes who need our help but maybe don't know about us.  Becoming the charity of the year for Adventure Travel would definitely help us with this."
____________________________________________________________

We were the first charity in the UK to set up a supported living home. We are proud of our history, and we continue to strive for new ways to support individuals and ensure they have freedom, choice, dignity, and control over their lives. Originating from a Student Volunteering project at Cardiff University in 1967, we were the first charity in the UK to set up a supported living home. Everything that we do focuses on new and innovative ways to deliver person-centred support. We provide support to over 300 adults with disabilities across Cardiff, Rhondda Cynon Taff and Vale of Glamorgan. As well as our latest work on the 'Insight App'. The app is reaching further across the UK providing access to over 1,600 people with a disability that is now enjoying over 80 live activities a week for free and providing an opportunity for members to join 100s of interest-based groups and engage with others.
"Winning Adventure Travel's Charity of the Year 2023 would be pivotal for the people we support, and our charity and showcase the hard work of our colleagues across the organisation. It would raise the profile of our work and further promote the importance of our work in ensuring that people with disabilities are supported to live fulfilling lives whilst retaining and increasing their independence and well-being."
______________________________________________________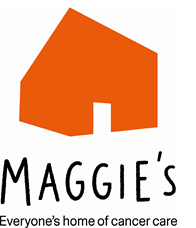 Maggie's provides unique support to people with cancer and their family and friends, free of charge and for as long as they need us. With an NHS background in oncology, our Cancer Support Specialists provide advice, clarity and reassurance. They treat each person that comes into the centre as an individual. Our Clinical Psychologists help people cope with the emotional impact of cancer, its effect on their future, and bereavement. Our benefits advisors help people alleviate concerns around finances so they can focus on their health. They assist in applying for benefits, grants, disabled badges and other support that people are often unaware they're entitled to. We hold workshops, courses and group support for people, before during and after treatment. 
"We'd be thrilled to be the Adventure Travel Cymru charity of the year. We don't receive any government funding at all – every penny needed to keep our centres in South Wales open is fundraised through events, our supporters and partnerships like this. It costs on average £2400 a day to run each of our centres. As well as the fundraising activity, another important aspect of this partnership will be raising awareness of the support available through Maggie's for Adventure Travel Cymru customers, and those who live in the communities on your routes, who are affected by a cancer diagnosis."
________________________________________________________
Cwtch Baby Bank is delighted to be given a chance of winning a year of sponsorship with Adventure Travel as this would make a significant difference to the charity. We work in partnership with health and social care professionals and other support agencies to provide essential items to parents and families in need, such as those affected by poverty, or unemployment, victims of domestic abuse and human trafficking, individuals seeking asylum and those who are homeless. Receiving goods from Cwtch baby bank provides an immediate improvement to their situation, providing hope, and demonstrating kindness to some who have seldom experienced it. We have had feedback from professionals who have recognised an improvement in parental mental health and well-being on receiving a Cwtch bundle which in turn, improves their ability to focus on other aspects of parenting and life.
"Cwtch Baby Bank is delighted to be given a chance of winning a year of sponsorship with Adventure Travel as this would make a significant difference to the charity. The advertising of Cwtch Baby Bank through your organisation would be such a wonderful opportunity to promote two different messages. One is that we rely on donations from the public and that anyone can help (however big or small), and the other is that we are available for help and support in the local area to anyone who may need it."
________________________________________________________

There are currently 115,000 people in Wales who are living with cancer, over 20,000 are diagnosed every year and these figures are set to double by 2030. Macmillan Clinical Nurse Specialists provide physical, emotional and practical support, coordinate the patient's care and advise patients on clinical and practical issues, from point of diagnosis. With the current Cost of Living Crisis, money is a primary concern for people living with cancer and our benefits advisors throughout Wales will access every benefit and grant that is available to patients to make sure that money is one less worry. To further support those with money worries, Macmillan provides grants of £350 to support things like heating bills, travel to and from appointments or pieces of the necessary equipment to support recovery and ensure people live life as fully as they can. 
"A Charity of The Year Partnership in 2023 with Adventure Travel and Macmillan Cancer Support would have a huge impact on the lives of people living with cancer through raising vital funds and raising awareness for Macmillan services. Every £33 raised during the partnership could pay for a Macmillan nurse for an hour supporting someone who is going through the toughest time in their life."
________________________________________________________

Wales Air Ambulance delivers advanced lifesaving medical care to people across Wales, 24/7. We are the only air ambulance charity based in, and dedicated to, the people of Wales and operate some of the most advanced air ambulances in the UK, saving precious time and lives – all thanks to the people of Wales. Our onboard consultants and critical care practitioners are highly skilled and carry some of the most pioneering medical equipment in the world. They can deliver blood transfusions, administer anaesthesia and undertake emergency operations at the incident scene, before flying the patient directly to specialist care.  We rely entirely on your charitable donations to raise £8 million every year to keep the helicopters in the air and rapid response vehicles on the road across Wales. 
"Opportunities like this enable us to be on standby 24 hours a day, 365 days a year. It would be an honour to be chosen as Adventure Travel's Charity of the Year and we hope you will consider voting for us so that we can continue to serve the people of Wales and save lives."
_____________________________________________________________________

SWAN UK - Cymru supports children living with undiagnosed genetic condition and their families in Wales. An undiagnosed genetic condition is also known as a 'syndrome without a name' or SWAN. Each year around 300 children are born in Wales with a genetic condition so rare that it does not yet have a name; the right test has not been developed to diagnose it, or the genetic cause of the condition has not yet been discovered. Our goal is to ensure that every child with an undiagnosed genetic condition and their family in Wales are supported; through educating healthcare professionals, providing information and resources and creating local peer-support networks and running whole-family events.
"As a small charity, winning Adventure Travel's 'Charity of the Year' would help us achieve much wider awareness than we could hope on our own, and also help us to raise much-needed funds for our whole-family activities and workshops, and Stronger Together mental health project."
__________________________________________________________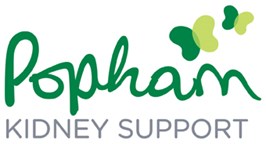 Popham Kidney Support has a simple aim to provide children, youths and adults with kidney disease support to lead a better quality of life. As a charity, we are here to help, you are not alone. We can help you improve your emotional, financial and physical well-being and improve your knowledge through education. We can also campaign for better services for you. We are also currently raising money to refurbish the Children's Kidney Centre at the Heath Hospital in Cardiff. This centre is the only of its kind in Wales but sadly it is in desperate need of updating and as a result, is not the warm and welcoming facility that children and their families need it to be. It is a crucial priority for us to ensure that the healthcare received by people with kidney disease is not affected by an outdated and cluttered outpatient department. Over 800 children in Wales are living with kidney disease and we want to make the centre a bright and welcoming place for all who attend. 
"We rely heavily on fundraising, donations and charitable grants to be able to provide the services listed above. By supporting Popham Kidney Support, you are helping us reach out to a community of nearly 4,000 people per year who access the support that we offer."
_________________________________________________________________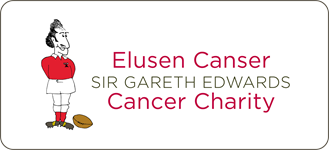 The Sir Gareth Edwards Cancer Charity is a brand new charity that will support young people in Wales aged 15-35 who are going through treatment for Cancer. Gareth is 75 years old this year and has decided for the first time to give his name to a charity. All the exciting things he did during his Rugby career took place when he was young and he retired from Rugby at the age of 31. This is why he understands how important these years are in everybody's life and how difficult it is to be diagnosed with Cancer at this time. The Sir Gareth Edwards Cancer Charity will give emergency grants to young people struggling with costs caused by their diagnosis and will raise the profile of young people going through Cancer in Wales. The cost of living crisis is making things even harder for young people who have been diagnosed with Cancer and the Sir Gareth Edwards Cancer Charity wants to help with this.
___________________________________________________________________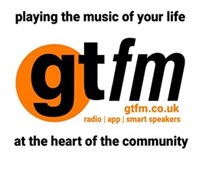 We are the local Community radio station for the Rhondda Cynon Taf area providing local news and information for the area, which is run by volunteers and giving the local Community a voice as well as offering training in media and broadcasting and giving work experience to help them seek employment. The station also helps give local charities and organisations a local voice by offering them 'Community Messages', where they can have a free advert to promote themselves and how people can contact them. We also help promote local charity and for-profit events taking place within the area as well as offer more in-depth interviews during our 'Community Link' programming. We also play a great mix of music from the 1960's classics to current hits. 
"The sponsorship would help us promote the station in around the Communities we serve as well as helping to keep the station on air to keep providing the essential service we do."
___________________________________________________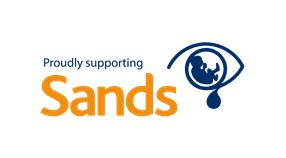 Sands is the UK's leading pregnancy and baby loss charity. For over 40 years, we have supported bereaved families for as long as they need. Recently, we have been dedicated to saving precious lives by investing in research and putting families at the heart of our work.  We want to ensure the best care for parents and babies, the risk of babies dying should not be influenced by who they are or where they live. Yet it is. Join us on our lifesaving journey so that every family has the start in life they deserve, and give a voice to everyone touched by pregnancy or baby loss. No one should endure grief alone.
"Together, we will give your communities a voice to share their experiences and give everyone an opportunity to drive change for a healthier and safer start. Last year alone, over 5,000 people supported our e-campaigns. Together, your partnership will leave a legacy for bereaved families in Wales: any funds raised will be invested in your local communities to reach everyone who needs us regardless of postcode, ethnicity or income."
_______________________________________________________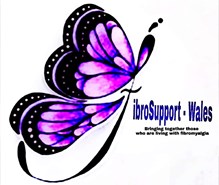 FibroSupport-Wales provides information and support to those suffering from Fibromyalgia in Wales along with their carers and loved ones. We offer additional support to families by being able to assist with onward referrals such as food banks and by being able to support applications to the Welsh Governments Discretionary Assistance Fund Scheme. We currently have other schemes that we are currently in the process of setting up that will further support those vulnerable families and those who are in need. FibroSupport-Wales also offers families a lifeline of other support such as money advice and have been a lifeline to many during the cost-of-living crisis.
"FibroSupport-Wales would use this sponsorship opportunity provided by Adventure Travel to enable us to further enhance our work of making Fibromyalgia more visible within Wales and one of the biggest ways of doing this would be by having the charity bus out on the road on a daily basis and the general public seeing the bus wrap promoting Fibromyalgia."
_____________________________________________________________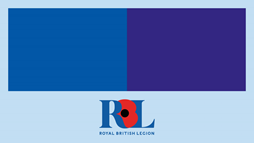 The Royal British Legion is there for the Armed Forces community throughout their lives, whenever they need us. We provide a lifeline for serving personnel, veterans, and their families. The Royal British Legion is at the heart of a national network that supports our Armed Forces community. We're here through thick and thin – ensuring their unique contribution is never forgotten. We've been here since 1921 and we'll be here as long as they need us. Our support starts after one day of service and continues through life, long after service is over. 
Every year we lead the nation in commemorating and honouring those who have served and sacrificed. We remember those who lost their lives on active service in all conflicts; from the beginning of the First World War right up to the present day. We also remember all those who have served and their families. We are the country's largest Armed Forces charity, every year in November, we distribute our paper poppies to raise vital funds to help today's Armed Forces community.  It wouldn't be possible without our incredible supporters. Whether you're a volunteer, member, corporate partner or proud Poppy Appeal collector – or however you choose to support us – we couldn't do it without you!
_______________________________________________________________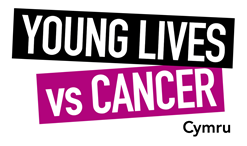 At Young Lives vs Cancer we help families find the strength to face everything that cancer throws at them. But every day, 12 more children and young people around the UK will be told the devastating news that they have cancer. We'll face it all together- but we can't do it without the support of incredible people like you. Within two days of a diagnosis Young Lives vs Cancer team social worker is there. We work locally in every community with young people and their families to ensure they continue to thrive rather than just survive during treatment. This means helping them stay connected to friends and family, helping them stay up to speed on their education, and helping them to look towards their future with hope. 
We receive no government funding, so the support from Adventure Travel and your customers means the world to us! £1,000 could pay for 21 hours of bespoke emotional support from when a life changing diagnosis is received. The awareness that having a branded Young Lives vs Cancer bus could bring is priceless. The Adventure Travel G1 route stops at University Hospital of Wales Cardiff, where many of the children and young people that we support are being treated. They often have to use public transport to attend vital treatment and appointments. You will be showing children and young people with cancer, that you stand with them and support them throughout South Wales.
_______________________________________________________

Street Aid Wales provide relief of poverty amongst those who are homeless or rough sleepers in Wales  who are in need, hardship and distress on account of their social and economic ircumstances, in  particular but not exclusively by the provision of clothing, bedding, food and drinks, toiletries, sleep pods,  sleeping bags and other necessities of life, information, advice and signposting on issues related to  healthcare, addiction and housing. The charity deploys outreach teams of volunteers to the streets of major towns and cities in Wales to  provide aid, support and in some cases emergency attention to vulnerable homeless people. A few of our volunteers are trained to give emergency attention including First Aid, CPR and the administration of Naloxone, a lifesaving treatment to reverse an opiate overdose.
"When you support us you help; Deliver essential care and support immediately, keep trained volunteers on the front line of poverty in Wales, change lives of the people who live on the streets you walk on, provide 50 to 60 hot meals to those who desperately need them, provide warm dry bedding to those who desperately need them and so much more!"
___________________________________________________________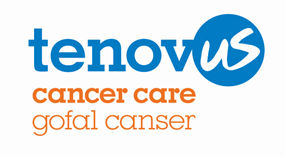 Living with cancer can be worrying and stressful. Tenovus Cancer Care is Wales' leading cancer charity. We understand what it is to live with cancer and how it affects families. We're in communities across Wales with information, advice and support so people can take back some control of their lives and live well with cancer. In 2023, we'll celebrate our 80th Anniversary. Founded in 1943 by 10 businessmen in Cardiff, today we seek to innovate and advance cancer care. From the world's largest mobile chemotherapy vehicles bringing treatments closer to home, to our supportive Cancer Callback and Free Support Line – we're there for anyone affected by cancer. Today there are over 135,000 people living with cancer in Wales; the impact of the pandemic means many people across the country are being diagnosed with cancer at a later stage, and now, with the cost-of-living crisis, those with cancer and their families are facing difficult realities.
"We would be delighted to work in partnership with Adventure Travel. Funds and publicity raised will help us reach more people than we could alone, helping us raise awareness of our Free Support Line, and allowing more people affected by cancer to access our vital services."
_____________________________________________________________

Fair Treatment for the Women of Wales (FTWW) is the only patient-led charity in Wales focused entirely on health equality for women, girls, and people assigned female at birth. We started life purely as a Facebook group in 2014, becoming a registered charity in 2020. FTWW is a grassroots disabled people's organisation (DPO), supporting and advocating for those living with long-term or recurrent health conditions via our online community of almost 2000 members, and campaigning for better health services and access to them. We have over 60 volunteers with lived experience of chronic health issues / health inequality, who represent the charity and patients at various Welsh Government, NHS Health Board and other meetings, forums, and events. Our volunteers are supported by the charity to lead on campaigns on the various health issues about which they feel strongly, including endometriosis, recurrent miscarriage, menopause, autoimmune conditions, and autism.
"This sponsorship would be so beneficial to us; as a tiny (but mighty!) charity with a very small financial turnover, we simply don't have the funds to advertise – especially on buses! But we know how effective that, and the additional marketing support the sponsorship offers, could be in terms of reaching so many more people who need us. We gratefully welcome any fundraising efforts too – as with marketing, we just don't have the resources to do run fundraising activities like bigger charities can. A sponsorship like this would mean everything, we'll be grateful to every single person who votes for us!"
___________________________________________________________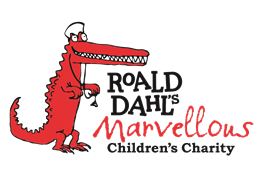 Roald Dahl's Marvellous Children's Charity provides specialist nurses and support for seriously ill children and young people. There are currently 86 Roald Dahl Nurse Specialists caring for over 25,000 seriously ill children across the UK. Roald Dahl Nurses are specialists at providing support, information, and practical care for seriously ill children and young people, working in NHS Trusts and Health Boards. Roald Dahl Nurses are a vital lifeline to the children and their families, supporting them clinically and emotionally. The charity has established 6 nursing posts in South Wales, supporting children and families in Cardiff, Newport, Swansea and the surrounding areas. Children and their families in these areas rely on the support and care of these dedicated specialist nurses, who provide clinical, emotional, and practical all-round care.
"The charity provides a range of training courses for nurses including mental health training, to better equip our nurses to support the children and young people in their care, and Makaton training to help our nurses communicate more effectively with their non-verbal patients. If chosen, support from Adventure Travel would help the charity to provide these vital training opportunities to Roald Dahl Nurse Specialists in South Wales."
_____________________________________________________________
PDSA
PDSA has been taking care of pets in need for over 100 years, caring for poorly pets whose owners can't afford the full cost of their veterinary treatment. The veterinary teams across our 48 Pet Hospitals work tirelessly to prevent unnecessary suffering and support families. We believe that every pet deserves to lead a happy and healthy life, and shouldn't have to suffer pain or ill-health as a result of financial hardship. 94% of owners agree that owning a pet makes them happy and 84% agree that owning a pet improves their mental health (PDSA Paw Report 2022). Pets are good for our wellbeing and no one should be denied the benefits of their companionship due to social inequality.
 "Adventure Travel's support would help raise awareness of PDSA's services in South Wales across our Cardiff and Swansea Pet Hospitals. These Pet Hospitals see on average 185 pets per day combined, supporting pet owners who are most in need in the local area. Adventure Travel's support would also help to raise much needed funds to ensure  the most vulnerable people in society continue to have access to vital veterinary care for their pets. The funds will contribute towards veterinary equipment, medication and pet wellbeing services."
_______________________________________________________________
BARNADO'S 
At Barnardo's, we protect, support and nurture the UK's most vulnerable children. We help hundreds of thousands of children, young people, parents and carers through over 800 services throughout the UK. At Barnardo's, we don't abandon children because of who they are or what they've done. We listen to them, fight for their rights and do whatever it takes to protect and support them - because we believe that all children have the right to a happy and healthy life. At a time when more young people need specialist help with complex issues like sexual abuse, mental health problems and serious violence, our work is more vital than ever. The scale of what we do at Barnardo's may be big and complex, but our aim is simple - to provide the best outcome for every child, no matter who they are or what they have been through.
"A partnership with Adventure Travel in 2023 would allow us to raise vital funds to help us change the lives of the UK's most vulnerable children, whilst raising awareness of Barnardo's and the important work we do.  A partnership would allow us to promote our services to children, young people and families who might need our help, as well as share exciting fundraising event opportunities, like places in the world-famous London Marathon 2023!"
VOTE AS MANY TIMES AS YOU LIKE, PLEASE SHARE AND TELL YOUR FRIENDS AND FAMILY TO JOIN IN! 
THIS IS A MASSIVE OPPORTUNITY FOR THE WINNING CHARITY. 
****** Please click HERE for the voting link! ********
Please note, this link will only work from 14th November onwards. 
*The nominated charities mentioned above were able to communicate with us, expressing their interest to proceed with the final vote.