The return of the G1 timetable 08/04/2022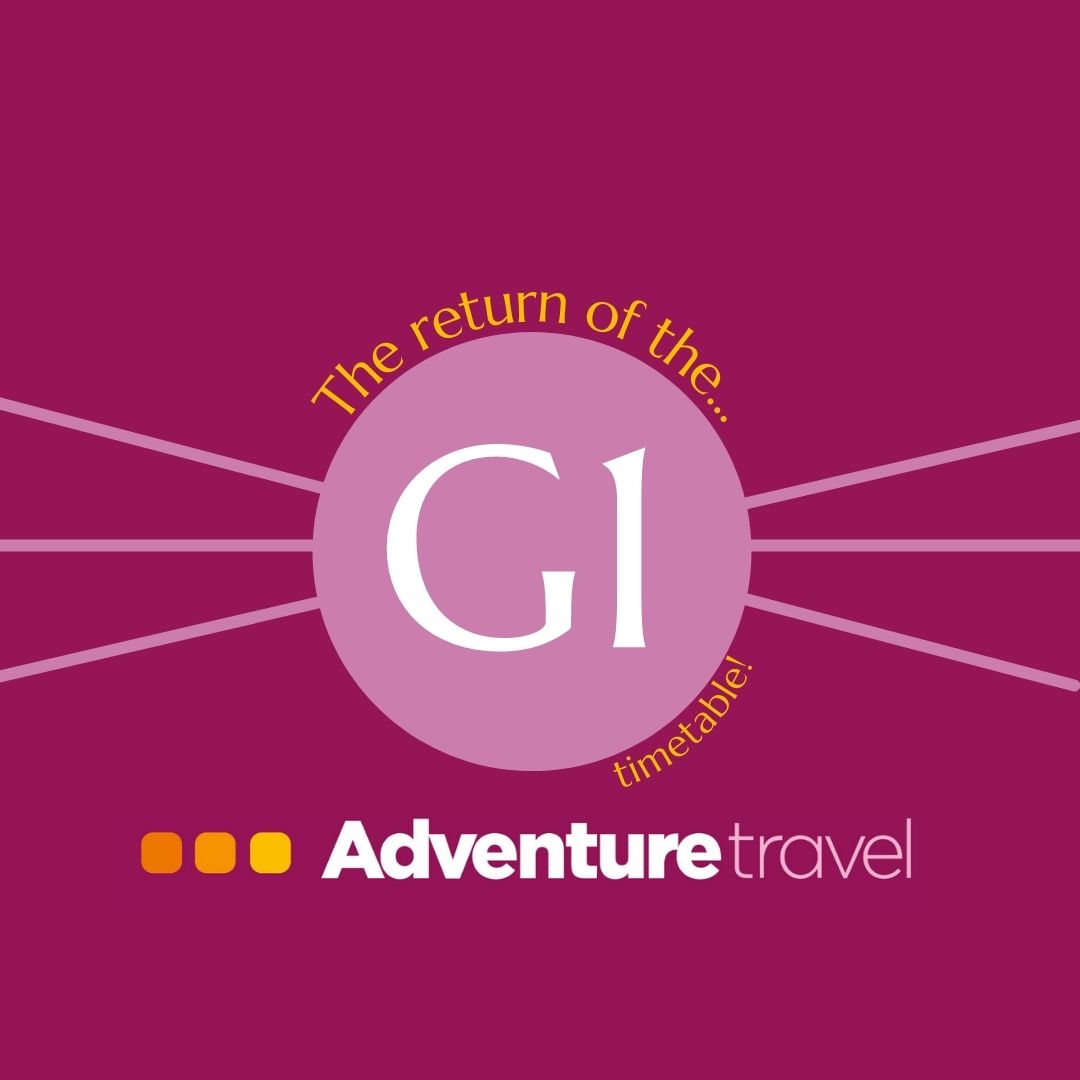 We're delighted to announce the G1 service, which operates between Gwaelod-Y-Garth, Taff's Well, plus Cardiff North areas like Heath and Whitchurch, will be launched with a timetable on 25th April 2022. 
Where will it stop?
We'll be uploading the timetable in due course, ready for the launch date but in the meantime, these will be the main stops on the route, Monday to Saturday...
Garth Olwg > Wyndham Street > Asda Coryton > Cow & Snuffers >The Philog > UHW Hospital > The Philog > Whitchurch Hospital > Asda Coryton > Taff's Well Rail Station > Garth Olwg
The earliest bus can be caught at Garth Olwg at 07:30am, the last drop-off at Garth Olwg will be 19:27pm. 
What places can I visit on this route? 
The G1 service will give the freedom to passengers to travel to local businesses in the area, local communities, friends and families, without the worry of fuel price hikes and parking costs! Passengers can visit Whitchurch high street, do their weekly grocery shop in Asda, get to the train station in Taff's Well, attend your hospital appointments in Heath or Whitchurch and even catch other Adventure Travel buses to travel further into the city centre. 
How do I purchase bus tickets? 
You can purchase tickets in several ways, either onboard the bus, or digitally via our website and app ticket section. 
Need any assistance? 
Should you have any queries, please contact us by emailing us at Info@AdventureTravel.Cymru or by calling our Customer Service team on 02920 44 2040 option 4.