Road Safety Week November 2021 11/11/2021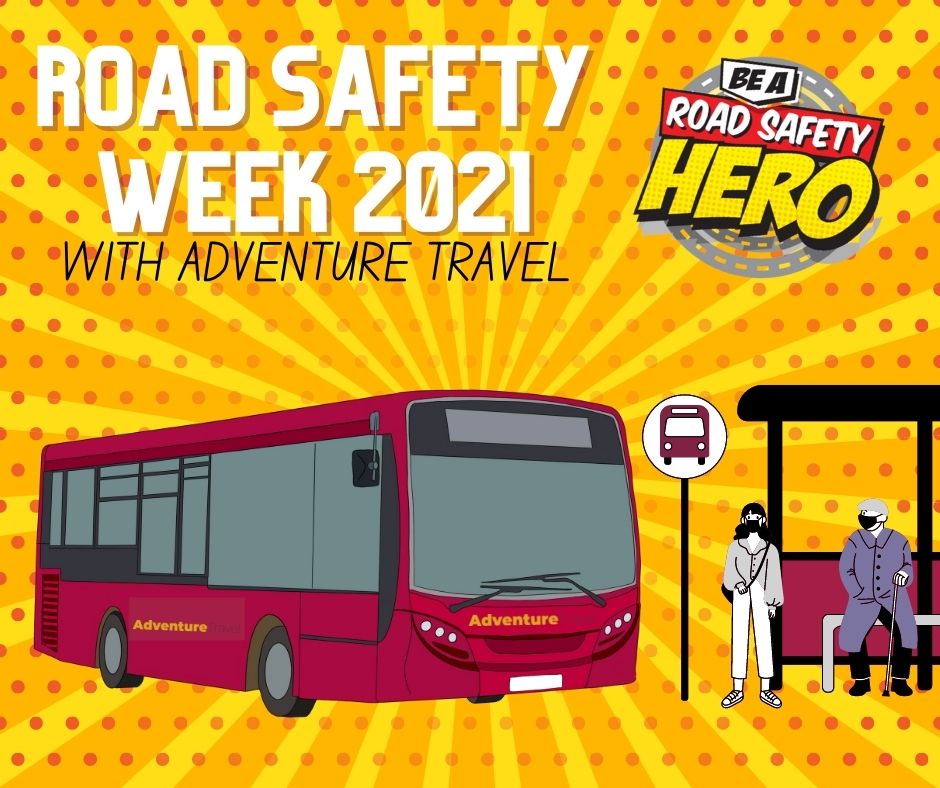 Road safety week 2021 (15th November to 21st November) 
When we think of road safety, we think of emergency services and speed cameras, but what we don't consider is everyone else who gets involved in the process – from school awareness campaigns to crossing patrols, the highway engineers and designers, to businesses like us!
What is Road Safety Week?
Road Safety is a priority for all of us, whether we're walking, riding or driving, we should take responsibility for our safety and others on the roads each day, therefore, to raise awareness, road safety week becomes an annual event but every day importance. 
Road Safety Week is the UK's biggest road safety event. Every year, thousands of schools, organisations, and communities get involved to shout out for our right to make safe and healthy journeys every day. (Please click the link for more details: https://www.brake.org.uk/road-safety-week)
Who participates in this?
Schools and businesses can get involved and help raise the importance of safety, but the annual event helps to celebrate the professional heroes who work hard to keep our roads safe for everyone – from designing them, managing them and caring for those who experience an incident along the way.
How do we, at Adventure Travel, contribute to Road Safety?
As an employer, we have a great responsibility to keep our drivers, our passengers and the general public safe around our buses. Therefore, we only hire professional drivers who put safety at the forefront, we also invest in our fleet - to be the safest vehicles operating on our roads every day. 
We have strict policies and procedures in place for all employees at each of our depots, such like;
Licence & Course - All our drivers will have PVC valid licences to drive a bus and must be certified CPC (A course so a driver can carry passengers)
Extra Training - We implement practical and theory training to a high standard, route and refresher training for all drivers, low bridge awareness and Banksman training. 
Mechanical - Our vehicles must pass all MOT appointments with regular monthly services, that's alongside the driver defect checks each day before they drive their appointed bus.
School buses - These have a thorough check just as our service buses do before any driver sets off with their day, any defects are reported and dealt with, features like working seatbelts and employing DBS checked drivers/school passenger assistants for young students. 
Passenger safety - We ask our passengers to wear masks since we've been dealing with COVID-19, to remain seated and use the stop bells to alert the driver - we ask passengers to not stand near the front doors, the front windscreen or next to the driver cabin when in motion. We have disabled, child buggy and luggage areas so the exit route is free from clutter and is comfortable for everyone. 
We have special procedures in place due to the fleet we operate, the 'no reversing policy' unless the driver has a trained Banksman (even this role has its dangers) who is tasked to watch and signal the driver reverse and manoeuvre back, plus Hi-Viz workwear to be mandatory worn when in the depot yards and when approaching/exiting buses. Having these things in place has saved lives!
Good stories…
As part of road safety week, we'd like to highlight a few heroes at Adventure Travel.
"I was on the X1 bus on Friday – it was going around the roundabout by Culverhouse Cross when a car in the wrong lane collided with the bus. I just wanted to say the driver was very calm and professional. It could have been a very nasty accident, the car in question carried on without a thought for what could have happened" Alison, passenger via email.
"I was on the 404 arriving in Brynna, it was early afternoon when 4 horses and their riders were approaching the traffic pinch point in the road, towards the Whitehills. The driver stopped and waited patiently for them to pass – the riders smiled and waved thank you. I spoke to the driver and thanked him for his patience and he replied that as a driver, we all must respect each other, no matter if we're operating a vehicle or on a horse!" Passenger via Facebook.
"Whilst travelling on your C1 service through Canton, Cardiff, we witnessed a cyclist being run over by a car. Your bus driver instantly sprang into action; he was remarkable! He safely pulled the bus to a stop, he ran over to the hurt cyclist to see if he could assist in any way and kept us informed of the delay, checking on his own passengers. After the incident, you could tell he was slightly shaken from what he witnessed, but to react for others like that and still ensure his bus and passengers were safe - the driver deserves great recognition." Kayleigh, Passenger via email.
Should you wish to take part or know more about Road Safety Week, please click HERE!