Happy Fathers Day! - June blog special 10/05/2021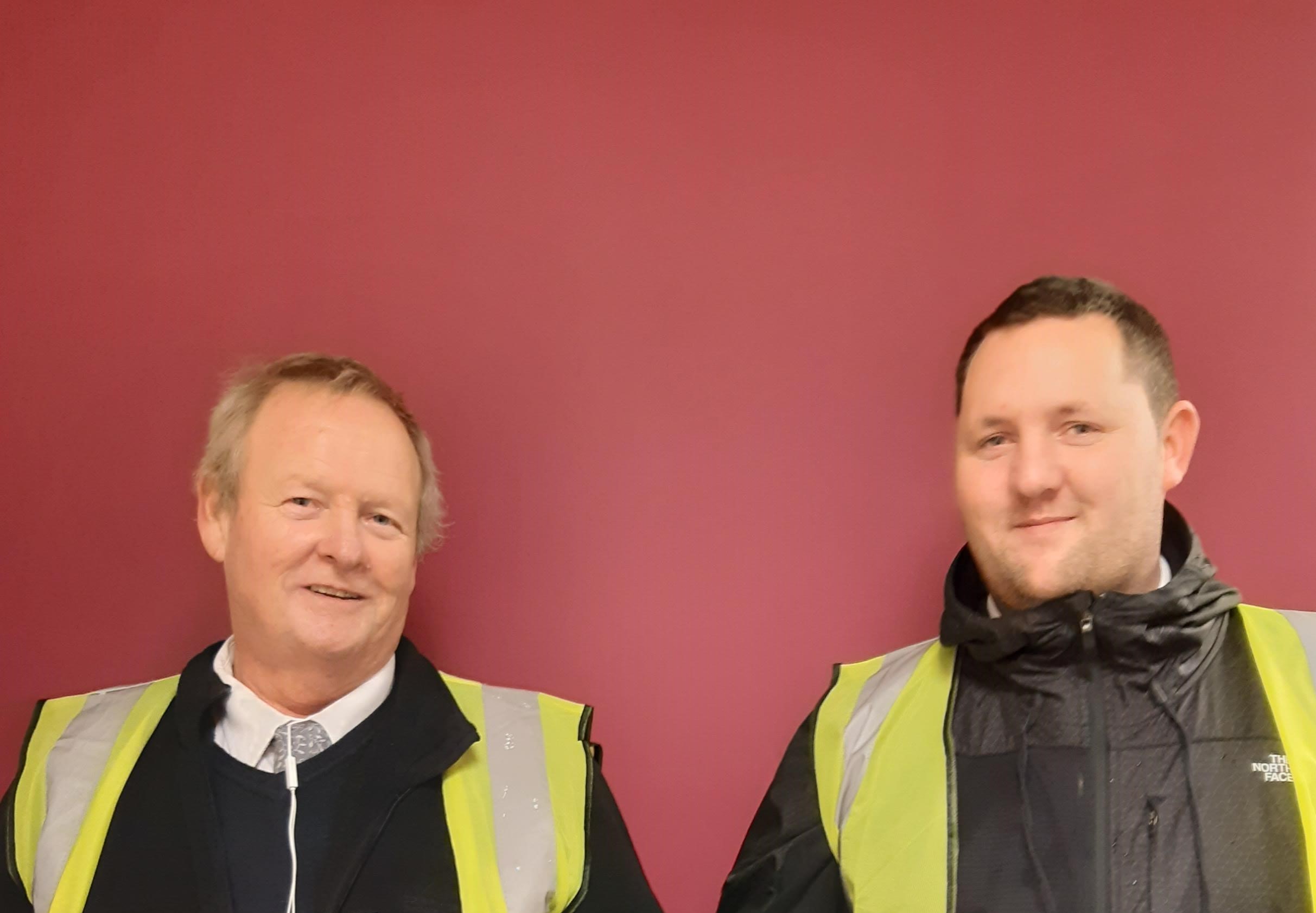 At Adventure Travel, we have many fathers, stepfathers, grandfathers, godfathers - you name it. Interestingly, we have two colleagues so familiar with each other, we wanted to know how they 
Meet Neil and Gareth, Father and Son both working at Adventure Travel!
Neil (Father): 'I've worked at Adventure Travel for two years now, my job is to drive the coaches and school buses'.
Gareth (Son): 'Same for me, I started as a Coach Tour Driver I've been here for 2 years now. Then the pandemic hit so I started driving the school buses due to a lack of work. I had the opportunity to cover the Team Coach Driver when they needed a day off or holiday. 
Neil: 'So, yes we started the same day!'
Gareth: 'I suppose you could say I started first as I had the first drive on our test drive after our interview. I like to remind him about that!'
Why did you choose this career?
Neil: 'I started working here because I always wanted to drive coaches, they just look so good and there is nothing better than getting people to their destination safely and securely.'
Gareth: 'For me, I've always loved travelling and what's better than getting paid to go to such nice places and meeting new people!'
What does your day at Adventure Travel look like?
Neil: 'My day is slightly different at the moment due to the pandemic; I'm currently operating the school buses with occasional private hire work in-between. COVID has stopped us travelling in coaches around Europe, to football games and theme parks, so I'm looking forward to when it starts again.'
Gareth: 'Every day is different, my office is on wheels, I look out the window and the scenery changes all the time. 
What changes have occurred since Covid-19?
Neil: 'It has changed so much! My coach work was cancelled throughout most of the pandemic, obviously because people are scared to travel in groups and strict restrictions and lockdowns were in place. We have all had to do slightly different jobs, that we may not have wanted to do if we had the choice, but we are lucky to still have a wage coming in. Some of us have been on furlough, it has all been very strange for us!
Gareth: 'All the work was cancelled on the coaches as dad said, so nobody was travelling anywhere from April – July 2020, with that I transferred over to local bus services for 3 months to keep me busy. Luckily, I'm starting to get back the schools and coaching for Swansea FC.  
What part of your job do you enjoy the most?
Neil: 'Private hire! I get to go to different places every day, your weeks are never the same. Whenever a job requires to double up (two of us on one job) I always go with my son. Not sure anybody else would put up with me!'
Gareth: 'The part of my job I love most is being out there meeting new people and going places I haven't been before. Your view always changes, and you never know what you are doing from week to week.'
What is it like to work with your dad/son?
Neil: 'It's great having someone you can trust and talk to. My daughter works here as well as a School Coach Driver!'
Gareth: 'It's challenging but I love working with my dad, he has shown me a lot about the job – Plus he gets to buy me lunch!'
What are you doing for Father's Day this year?
Neil: 'I haven't been told yet, but hopefully it will be something good after the year we have had!'
Gareth: 'We are planning a surprise for my Dad, and I have kids of my own so I'm sure my kids will keep me busy too.'
Why should the public choose us for coach hire?
Gareth: 'You should book with us because we have a variety of coaches to suit all your needs. Friendly and helpful staff who would go above and beyond for you and of course, you'd travel in style in our newly painted coaches!'