Gender Pay Gap Report 2022 03/04/2023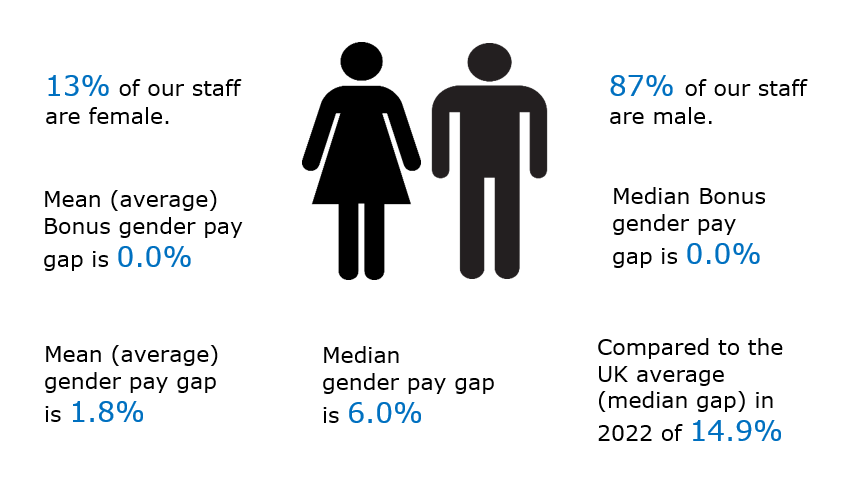 At Adventure Travel we believe in promoting equality and diversity amongst our workforce and are committed to rewarding our people fairly, irrespective of gender, and we are proud of their service that all of our employees provide across the business.
The figures calculated for our business continue to show a Median gender pay gap that is significantly lower than the UK National Average of 14.9% for all employees.
The national figures were compiled from the latest update from the Office for National Statistics.
Hourly Pay gap analysis
As Adventure Travel employs over 250 people, we are required under the 'Equality Act 2010 (Gender pay gap information) Regulations 2017' to publish the difference in the average (Mean and Median) gender pay gaps as this is a good indication of how salaries of men and women are spread throughout the organization. These are calculated using a snapshot date from April 2022, as follows: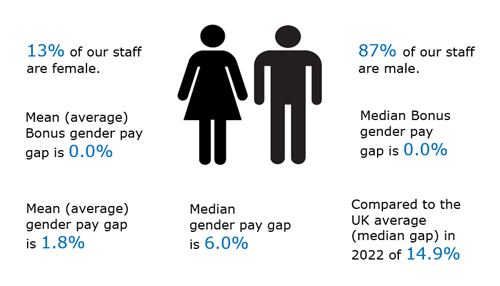 Why is there a gap?
Transport is a male dominated industry that typically sees more men than women in front line roles, particularly in driving and engineering. Females are paid exactly the same rate as a male within the same role, however the gender pay gap is affected by the lower proportion of female drivers within the industry, as our head count analysis chart below shows.
As of April 2022, 13% of staff at Adventure Travel were female, compared with only 12% in 2021 and 8% in 2020, and we continue to welcome an increase in the number of female applications and requirements.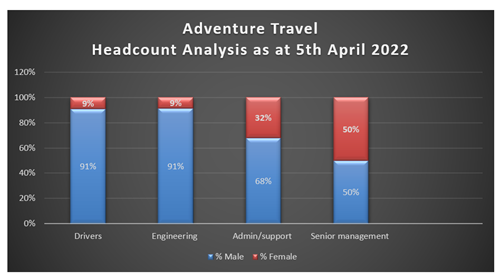 Hourly pay Quartiles
This shows the proportion of Males and females in four pay bands arranged from the highest to the lowest.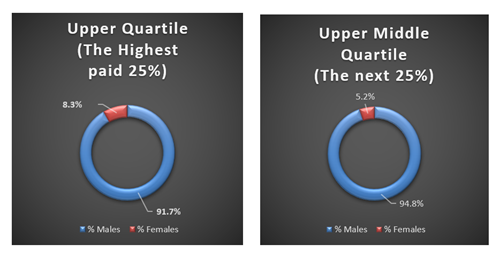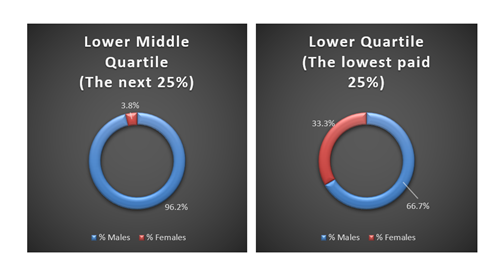 Moving forward
Adventure Travel remain committed to paying all of our employees fairly, irrespective of gender, and to closing the gender pay gap that exists in our workforce caused by a disproportionate number of male staff throughout the business. We continue to actively encourage new female recruits in all areas of the business.