Fare Changes & Ticket Information 17/01/2023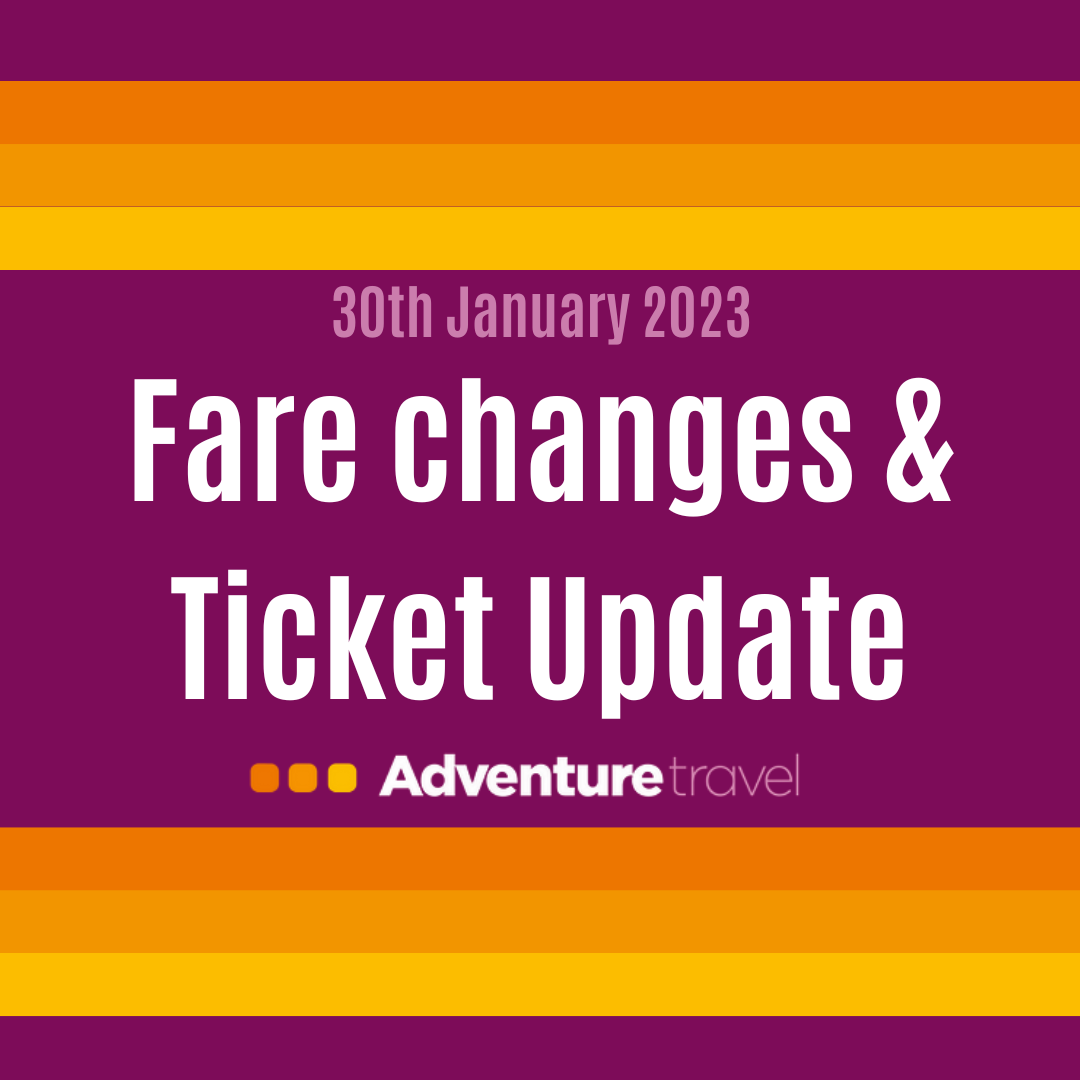 Our fares and ticket types will be changing!
Please find the latest information below. 
For NHS discount information, please click HERE for details. 
If you require further details regarding our tickets, please call our customer support team on 02920 44 2040 (option 4)
or email at Info@adventuretravel.cymru
These changes below will now take effect from MONDAY 30th JANUARY 2023.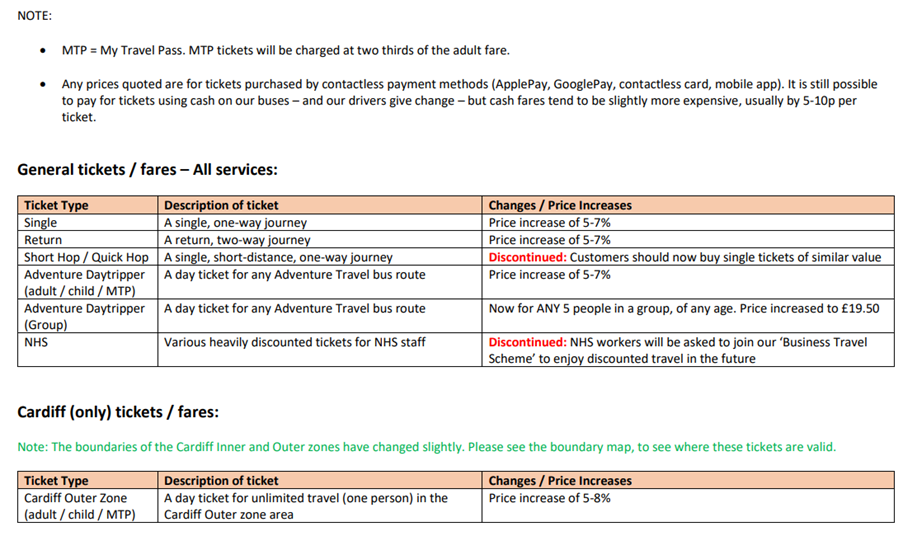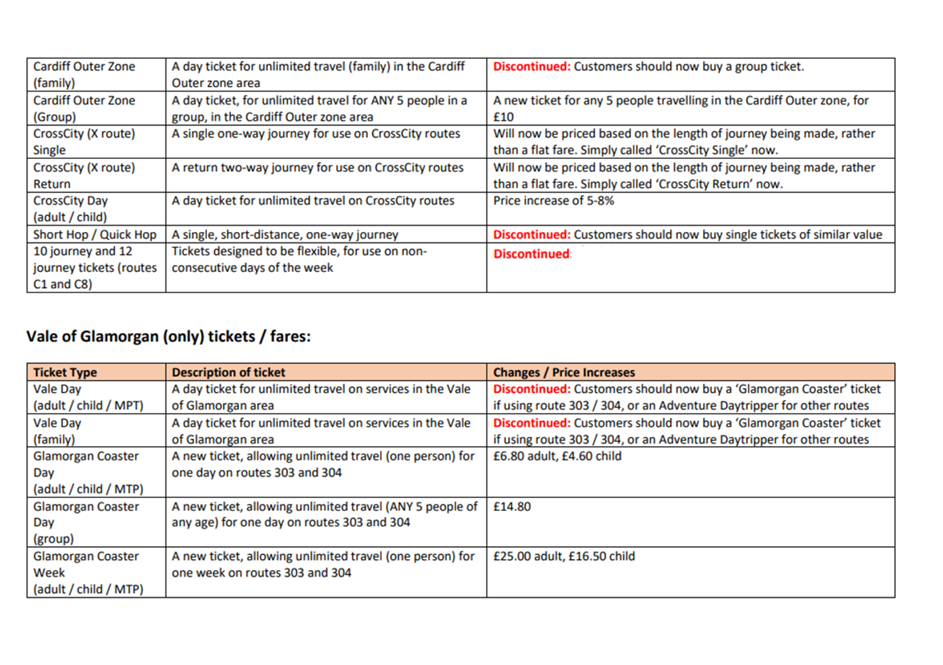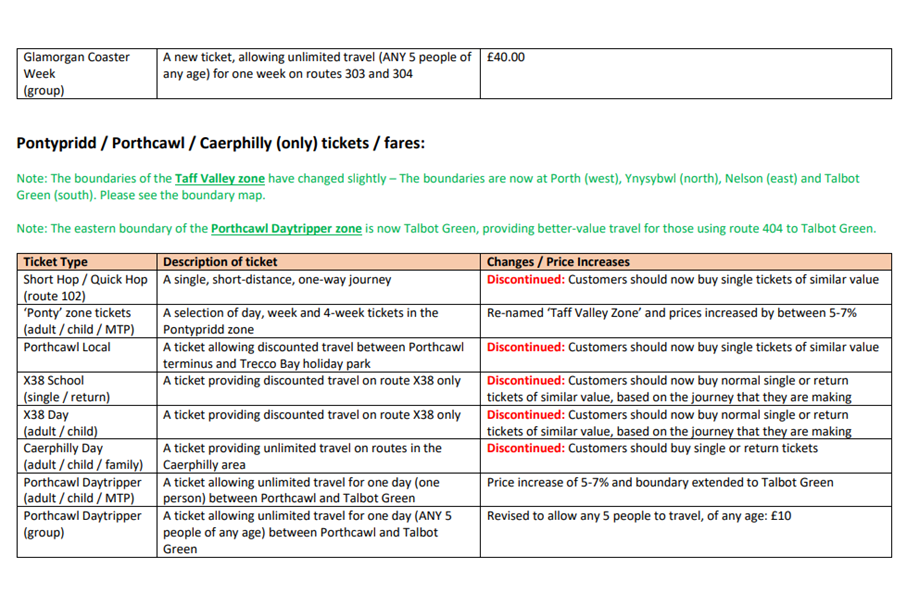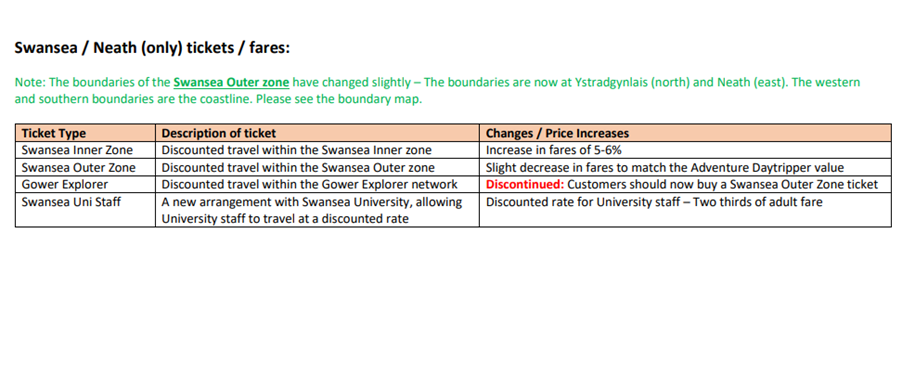 You will be able to purchase these updated tickets above on our website, the app and some on our buses from Monday 30th January. 
For website tickets, please click HERE. 
ZONE MAPS
Swansea - Orange (Outer Zone) Red (Inner Zone)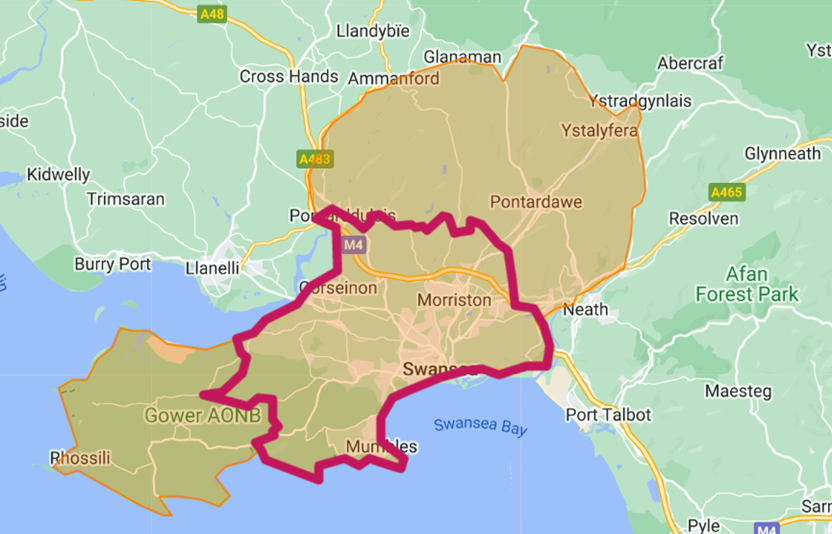 Cardiff zone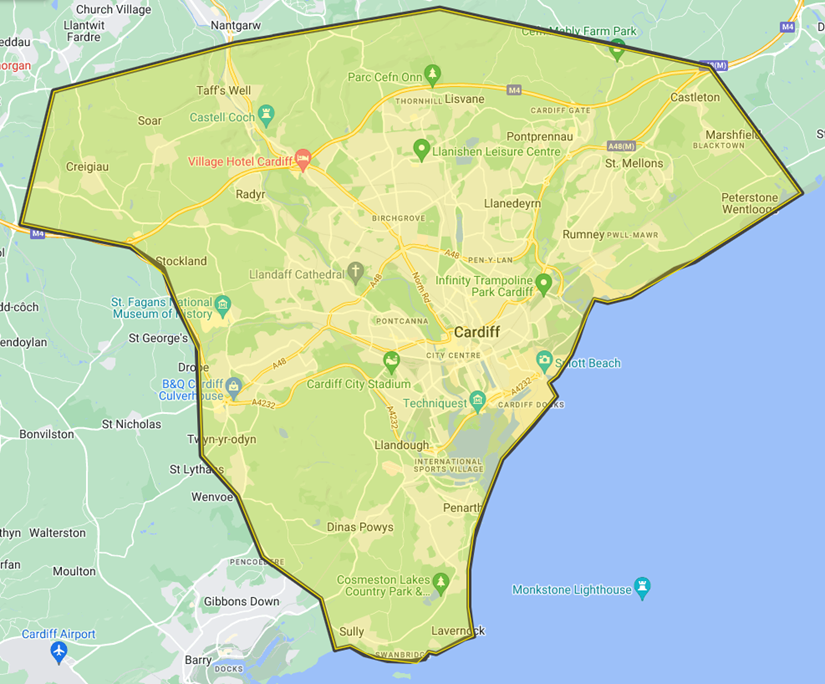 Pontypridd zone
Cardiff Tickets Explained