Merry Christmas from Adventure Travel! 20/12/2021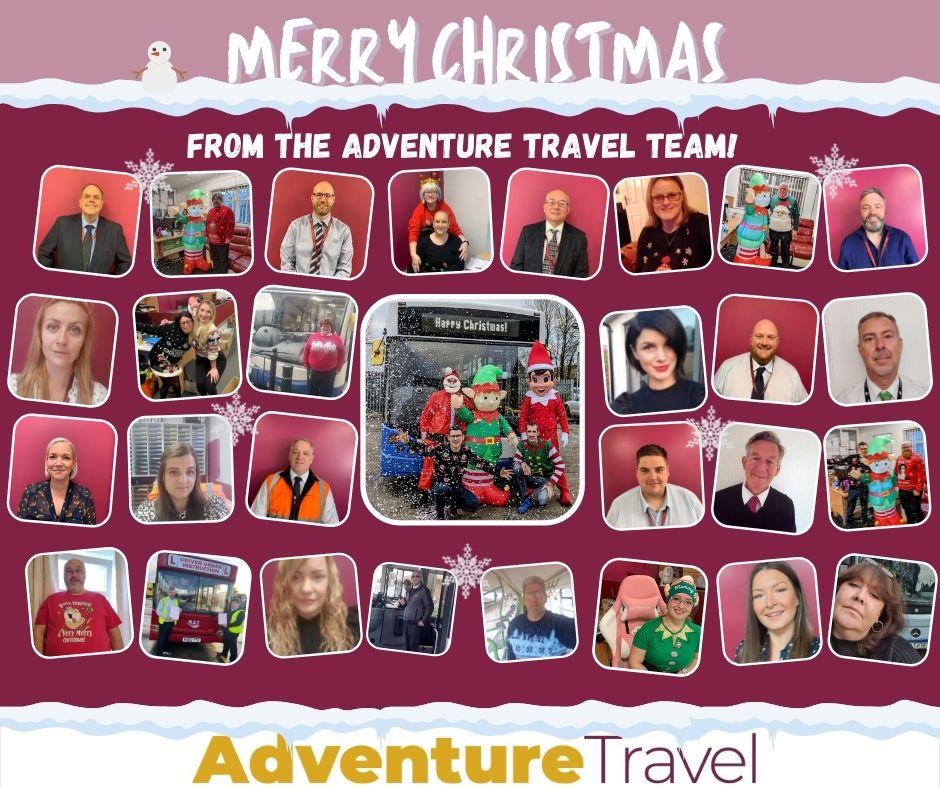 WHAT A YEAR!
We entered 2021 thinking and wishing that we've said goodbye to 2020 and the COVID outbreak, to yet be greeted with further restrictions, vaccines and variants galore!
We did witness some great achievements around the world like Richard Branson taking to space, a human mind was wirelessly connected to a computer and Donald Trump was banned off twitter  - closer to home though, at Adventure Travel, the office staff managed to safely work a few days a week on their desks, drivers were back on full timetable routes and furloughed staff returned, we were able to see people in the flesh and have real conversations - with masks! For the company, we lost some workers but have gained lots of wonderful new collegues, we continue to expand globally and locally, we had challenging days but lots of really great moments together as a team - 2021 was a year we dusted ourselves off and began to make some great improvements for our passengers and for our team!
For our December and last 2021 addition, we wanted to share our team's thoughts...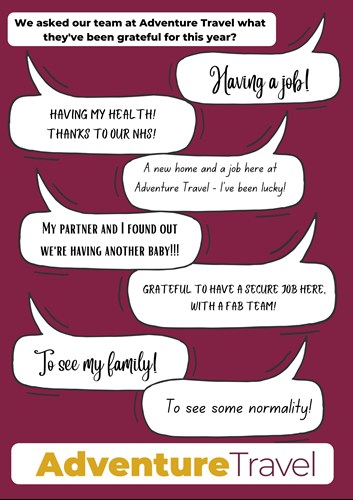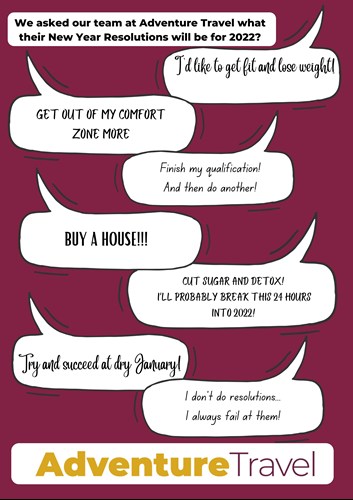 For 2022, lots of us mentioned we would like to see the control of this virus, to go to work or into a shop without having to fumble for our masks, to live and breathe freely. We hope to spend quality time with family and friends, and work safely alongside our colleagues. We want our company to continue getting stronger in the sector, serving our communities and expanding routes to offer a fantastic service for all, and to be able to look back this time next year and be grateful and proud for contributing to the successes of Adventure Travel and any personal achievements along the way! 
From all of us at Adventure Travel to you, our lovely passengers, we wish you a very Merry Christmas and see you in 2022!