Day in the life of a bus driver: February 17/02/2021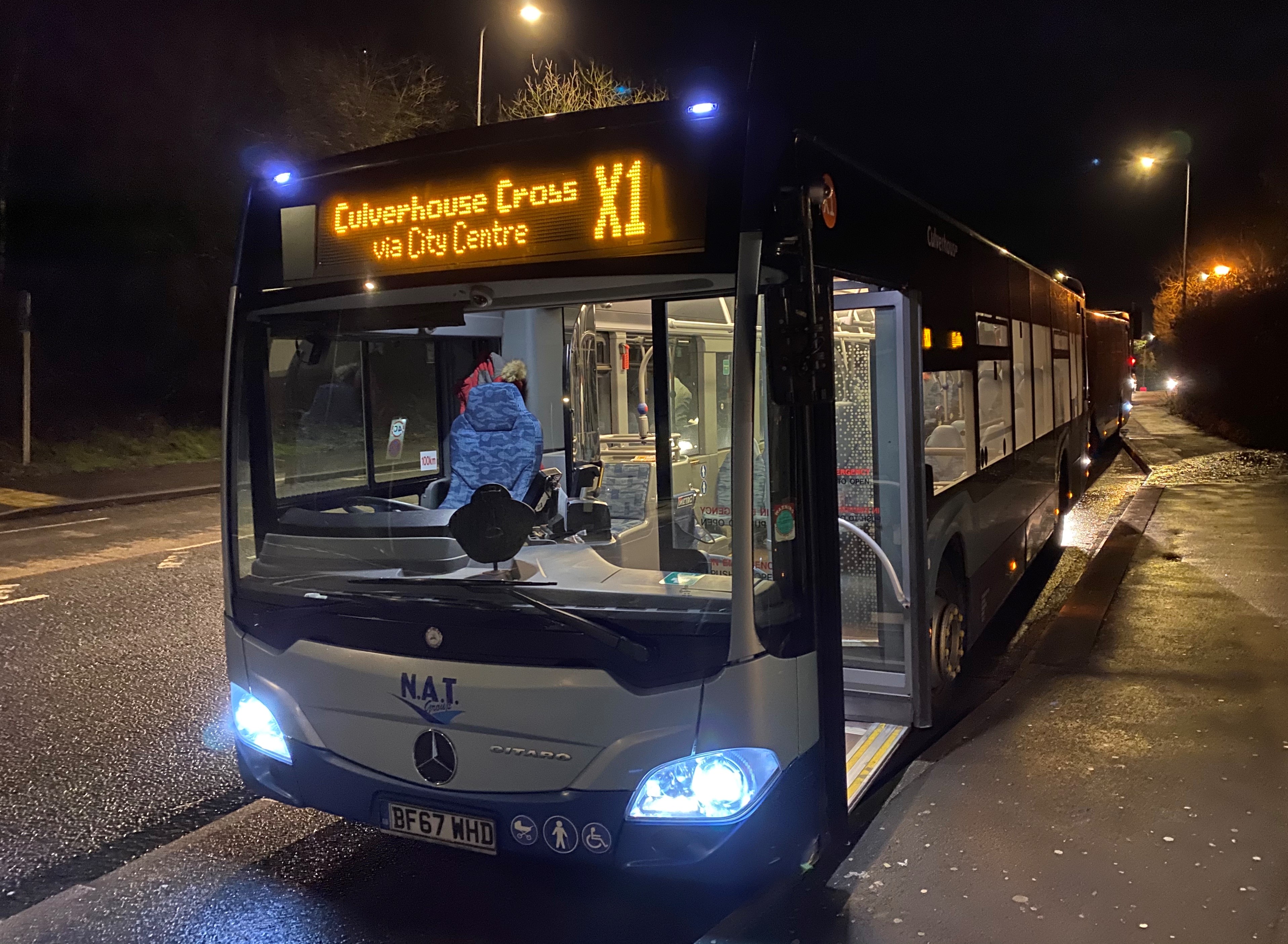 What a curious month February has been.
As a driver I have found the last 6 months very quiet, I haven't had as many passengers as I usually do. It has been odd not seeing your 'regular' passengers, but the bonus is the roads are almost empty! Although it seems there are triple the number of road works, the local councils are taking advantage of the lack of traffic. Nobody likes being stuck in road works, and as a professional driver, I must spend more time than most stuck in them.
It's much more convenient now Castle Street has opened again for buses, but I do miss the outdoor seating and the pedestrian walkway, I think it was an excellent idea to help maintain social distancing.
I have found the passengers this month have been respectful towards me, they are grateful that we are keeping the buses running and I can get them to their destination, it's brilliant that my team are helping to keep key workers moving. 
It's 'essential travel only' at the moment, people are only travelling on our routes to get to the essentials such as supermarkets, dentists, and doctors.
We've had some instances where people will try to get on the bus without a mask, and it can be a challenging conversation. We're not there to police people, but we do point out that they need a face covering to travel unless they're exempt, this is not only to protect them but also for me, as I continue to work. It's a difficult subject to broach, unfortunately, there's still a minority who do get angry.
Nonetheless, working with the public is one of the most rewarding and most enlightening parts of my job. Throughout this lockdown, I have been quite entertained by a few customers who wear very creative masks. 
My absolute favourite mask so far must be when I was driving the X1 recently. A young man was getting on board, he had a nice suit on, his hair was good, and he looked pukka! However, his face mask looked the opposite; he was wearing one with an image of a big toothy grin with terrible yellow buck teeth - It made me smile!
Since then, I have kept a lookout for other masks that are out of the ordinary, but I haven't seen anything as funny as that one. 
During the X1 service, I picked somebody up who looked like they were wearing some sort of fabric as a face covering, I soon realised it was a tea-towel!
Vaccinations are starting to roll out quickly in Wales. I hope we can get back to some sort of 'normal' soon, my job has drastically changed in the last six months and I'm sure it will change again for the next six.
In the meantime, I will just enjoy keeping an eye out for funny masks!