Adventure Travel x Tenovus Cancer Care 20/06/2023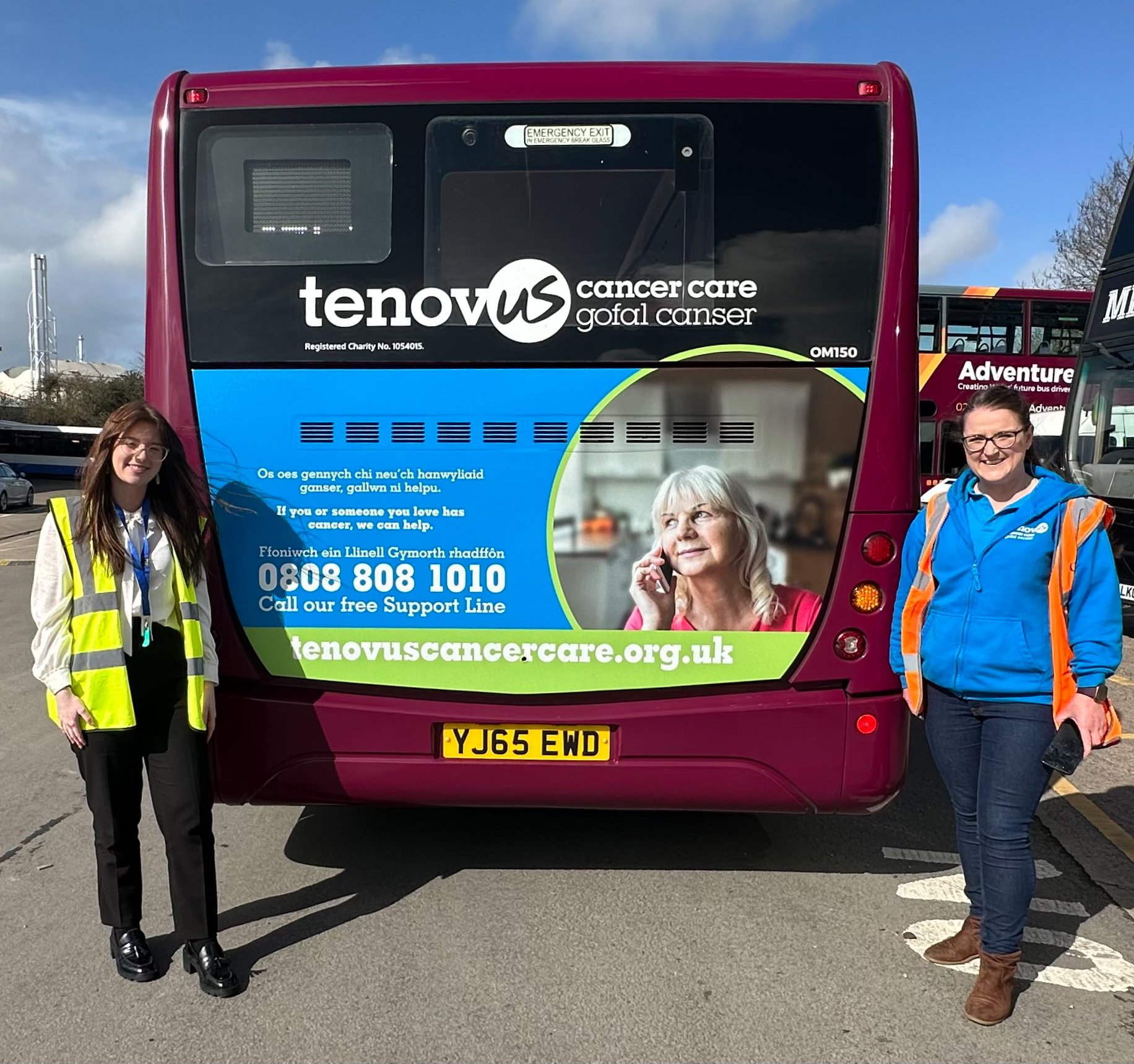 This year we've been working closely with our Charity of the Year, Tenovus Cancer Care, to help spread awareness of their charity and raise money so they can continue to fund their valuable support services.
Earlier this year we unveiled our 0M150 charity bus, which is covered in Tenovus Cancer Care's photos and logos. We've also been working internally within the company to promote the charity and fundraise by running competitions/raffles and events like cake sales. 
Sion Edwards, Head of Fundraising at Tenovus Cancer Care, said: "We are thrilled to have been chosen as Adventure Travel's Charity of the Year. Thank you to everyone who took the time to vote for us - we really appreciate it.
"Living with cancer can be worrying and stressful. We're here with information, advice, practical and emotional support to help people, and their loved ones, live with cancer. This partnership will help us raise awareness and funds for our vital services, including our mobile support units, free support line, benefits advice and counselling service.
"We are enjoying working with the Adventure Travel team and making the most of this wonderful opportunity."
Adam Keen, Managing Director at Adventure Travel, said: "We would like to thank everyone who took the time to either nominate a charity or vote for their choice. The response we had was overwhelming and exceeded the number of votes cast the previous year.
"The voting was very close all the way through, but Tenovus came out on top and we are delighted to work with them as our Charity of the Year."
Recently, representatives from both Adventure Travel and Tenovus Cancer Care participated in a video to promote the fundraising partnership. You can watch the video below: