Adventure Travel Teams up with South Wales Chamber of Commerce to Become a Corporate Partner 10/09/2020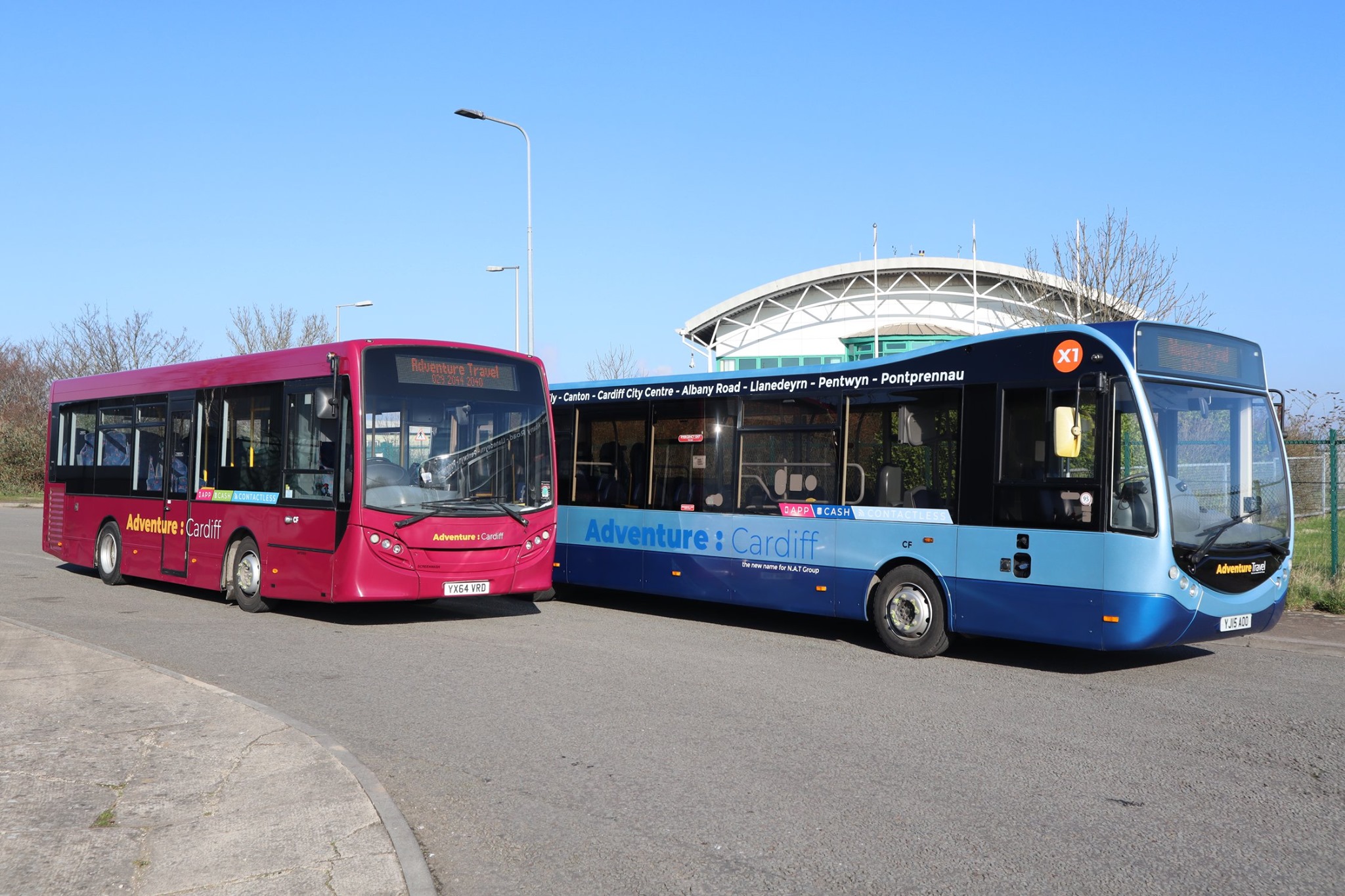 Leading Welsh transport provider Adventure Travel has joined South Wales Chamber of Commerce as one of their select number of Corporate Partners, to share expertise and gain support and advice from the business network at a time of key development for the group.
The company, which operates bus services across South Wales from its depots in Cardiff, Swansea and Taffs Well, is currently undergoing a rebrand, gradually updating all 150 vehicle livery with the new 'Adventure Travel' branding and fleet names.
Adventure Travel has led the way with the recent introduction of rigorous cleaning and hygiene procedures across its 150 vehicles, in keeping with Covid-19 rules and regulations, along with being one of the only bus operators in South Wales to adopt cashless bus travel to reduce the spread of the Covid-19 pandemic. It is this pioneering approach which aligns the business with many of the Chamber's priorities.
Throughout this pandemic, Adventure Travel has illustrated the agility and flexibility of the business, reacting swiftly to passenger needs and Welsh Government requirements while ensuring that the group's environmental ethos has not been compromised.
Adventure Travel Managing Director Adam Keen said: "We have gone through a significant period of change over the last 12 months, but we have much more to do. Becoming a Corporate Partner of the Chamber will help us achieve this by providing guidance and connections which will assist the group in cementing its reputation as an innovative, pioneering and responsible Welsh business.
"The Chamber's longstanding relationship with Welsh Government and other key decision makers also had a great impact on our decision to enter into a partnership. We value other business' opinions, priorities and input and the Chamber provides a great forum in which to share all of this. We want to be an employer of choice in Wales and a business which works closely with local Welsh commerce."
South Wales Chamber of Commerce CEO Heather Anstey added: "Partnering with Adventure Travel will give a pinpoint focus on corporate travel and public transport services. This has never been more important than now, as we deal with the health issues around Covid and as we move to a greater emphasis on sustainability and the environment."