Adam Keen, Managing Director - Blog 23/06/2021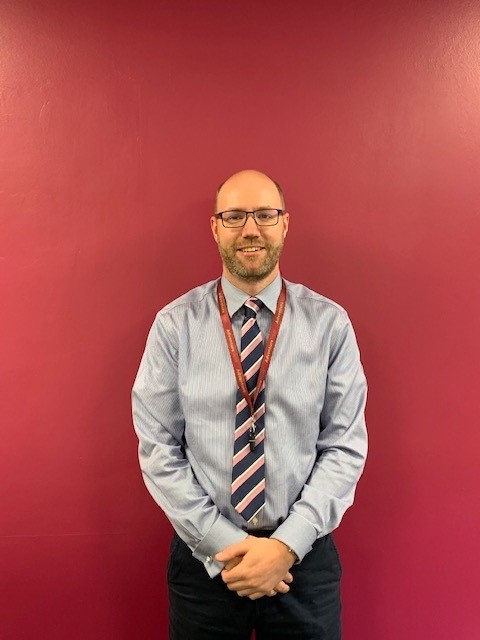 As Managing Director of Adventure Travel, I am responsible for ensuring that the business operates reputably and sustainably, whilst also ensuring the safety of those who work for us and travel with us. I share these responsibilities with my colleagues and as a team, we work to ensure that Adventure Travel is on a path to becoming the employer of choice for public transport workers and the operator of choice for bus passengers. I manage a small team of senior managers who are responsible for running our business in a compliant fashion on a day-to-day basis, but I also get heavily involved at 'ground level' because it's important to never become detached from the passenger experience.
What part of your job do you enjoy most?
Without any doubt at all, the most enjoyable part of my role is being able to say 'Thank You' to someone for a job well done. There is no better feeling than receiving a commendation from a happy customer or a grateful employee. I also enjoy the variety of work within my role, as no two days are ever the same. I enjoy the interaction with the local business community but I also get great pleasure from watching the company progress and develop. Whilst business development in general has been pushed back by some 18 months or so as a result of the Coronavirus outbreak, we are now once again developing and expanding Adventure Travel, with some exciting plans in place, which generates excitement and enthusiasm. I also get immense satisfaction out of seeing people develop as individuals and as professionals, as a result of the experiences that we can offer
What does a normal day look like for you?
The first thing to know is that no two days are ever the same and therefore, there is no such thing as a normal day. There is inevitably a colossal amount of administrative work to cope with on a daily basis, including the usual emails and business correspondence. Like most companies, we are encouraging a degree of home working for those people who are office-based and I tend to work from home at least one day a week, which gives me a chance to concentrate on any detailed documents that I need to read somewhere which is free from distraction. On most days, I will usually have at least two or three meetings with colleagues, although these tend to be split between face-to-face meetings and video calls now, given the developments with video conferencing in the last 18 months. My role is unique as I end up dealing with everything from negotiating new contracts with major suppliers, to identifying emerging markets. I still see at least five things every day during the course of my working day which I think we could do better at and as such, I often send the first email each day and also send the last one at night! Having done the job at ground level at the start of my public transport career, I know how important it is for drivers and engineers to be supported by managers who understand the challenges of their role, so I always try and make time each day to speak to at least a few people to understand the latest issues within our business.
What are some of the biggest changes you have seen since you started?
The easiest answer to give to this question would be anything related to coronavirus because the effect of that on our business has been something that we would never have expected. However, there are other challenges which don't get anything like the coverage of the recent pandemic which cause a good deal of work for us. A good example of this would be the terrible congestion within Cardiff City centre which needs urgent attention by local authorities and local government if we are to truly promote the bus as a convenient alternative to the car. There are some extremely positive and enthusiastic people within Cardiff City council who genuinely want to make things better but the speed of progress for someone as impatient as me is simply not quick enough. Other challenges include changing the culture of this business to better suit the vision of the company that we want it to be going forwards. It's always difficult taking over a firm which has essentially previously been run as a family business, but I want our organisation to have the best drivers, the best engineers, the best cleaners and the best managers to lead them. Finding people to undertake those roles who possess the appropriate skills and mindsets has been far from easy. We have some great people within our team, many of whom have been here for some time and many of whom are new. Our quest to identify and attract the best candidates continues…
What would you like to see going forward?
In terms of public transport in Wales, the one thing that I would like to see going forward is a meaningful and significant change to local authority policy where cars are concerned in city and town centres. I have visited some stunning locations in Europe which do not allow cars to enter the centre of cities and towns, which results in an extremely relaxed ambience and of course, it results in buses being able to travel freely and swiftly around the places the passengers wanted to visit. It's within our gift to deliver those services if we have the support from our local authority and local government colleagues to get cars out and help buses move freely. In fairness, there are plenty of discussions going on at present with TfW and Welsh Government which may well result in some really positive partnerships with positive outcomes.
In terms of our business, I'd like to see much more being done to promote the exceptional work that our frontline colleagues do. Some of the work undertaken by our engineers, for example, is first-rate and we don't do enough to shout about it. That is a key priority for the coming months, along with making sure that we move mountains to become the employer of choice.
How did you start out?
When I left school, I went to College in Cheltenham to do my A-levels but the thought of another three years of full time education filled me with dread, so I decided not to go to university and got myself a job instead. I became an antique dealer for a short time and whilst I enjoyed the work immensely, I simply wasn't making enough money to get by. I had always wanted to drive a bus for reasons that I cannot explain, so I decided that I would sign up as a trainee bus driver with Stagecoach in Cheltenham as a stop gap until I decided what to do long term. Like so many people in our sector, I was bitten by the bus bug and I've ended up working in the sector now for in excess of 20 years! Some of my best friends now are people who I have met in the bus industry over the last 20 years.
What would you like to say to our colleagues?
The most important thing that I would like our colleagues to know from my point of view is that whilst there will be some frustrations during our journey to success, the frustrations are shared by all of us and we are all working hard to make sure that we deal with them. I am busy developing a management team who are not only willing to deal with the problems that you face, but who want to deal with the problems that you face. You are unlikely to find an employer who wants to do more for its employees. I have done many of the jobs that you folk undertake and I know how important it is to have a manager who listens and responds. On the days when you are feeling down and the job is becoming tiresome and frustrating, try to keep your spirits high. Your friends, your families and your workplace colleagues enjoy being surrounded by cheerful, positive people so for the sake of everyone, come and tell us about what has gone wrong and then put your happy face on for the rest of the day. It's often easier said than done but it makes the world of difference to your colleagues and your passengers. "The job is what you make it"…
Give 3 reasons why the public should choose us for their public transport?
Firstly and most importantly, we are now a passenger-lead business. A good example of this is the recent fares and tickets survey that we have undertaken, which was a way of us gaining an understanding of what our customers need so that we can react accordingly. We want to be a business which always acts with the customer need in mind.
Secondly, we are committed to providing the very best levels of service. We have covert mystery shoppers who report back on what we could improve, to ensure that we deliver exceptional customer service. Many of our loyal passengers tell us that the reason they choose us over other operators is because of the cheerful, helpful drivers that we provide.
Finally, we are an innovative business with technology and development always in mind. In the last two years alone, we have introduced contactless ticket machine technology, we have developed an app to reduce the need for cash, we have introduced newer vehicles, we have invested in analytical software to identify passenger trends and we have lots more planned. Not all bus companies are the same…