A day in the life of an Adventure Travel bus driver 14/09/2021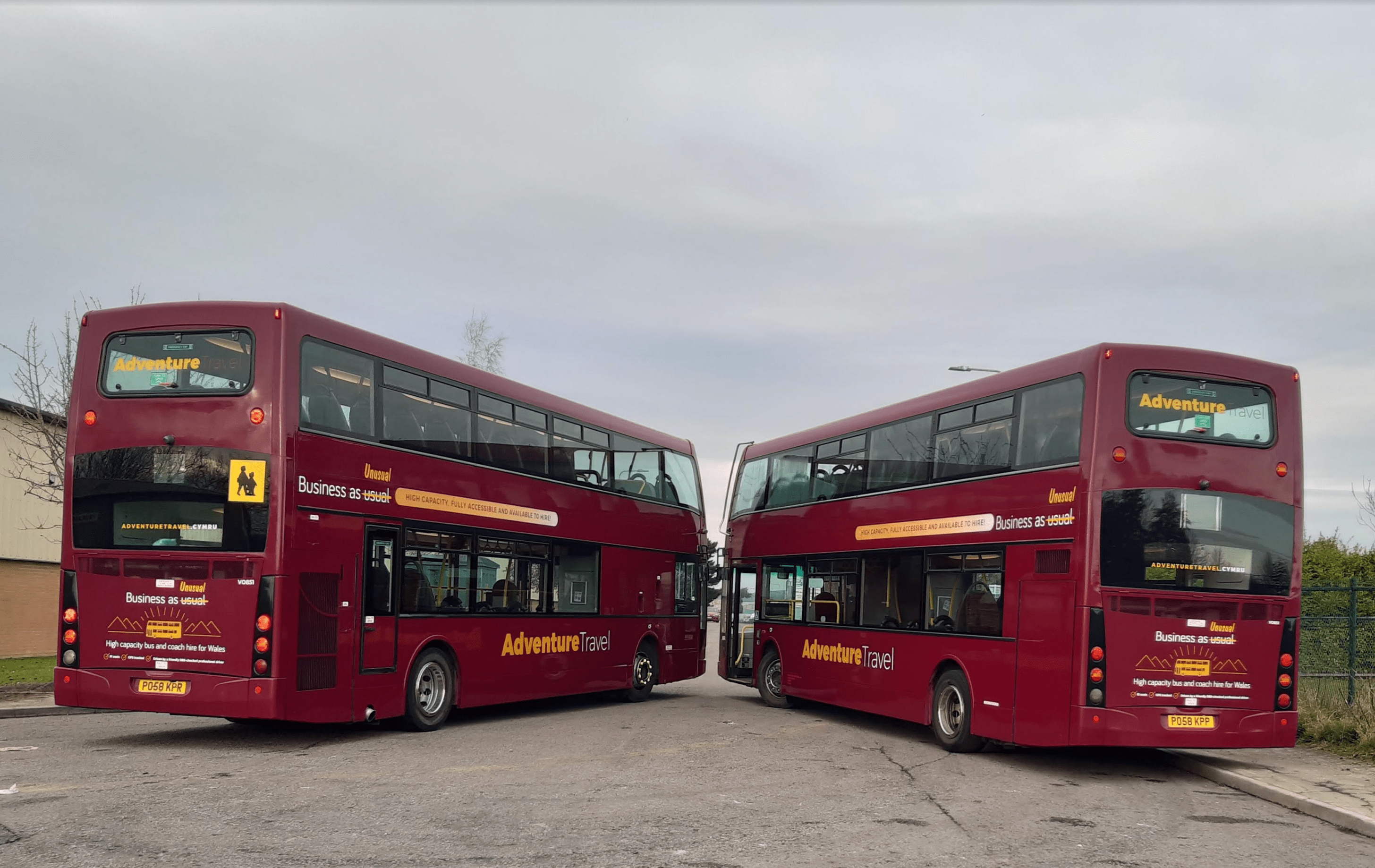 As we move forward, hopefully putting 2020 and some of 2021 behind us, we start to see the schools being deep cleaned, teachers getting back into their classes, students preparing for their next term face to face and finally our school bus drivers back on the road doing what they do best! 
Our September blog is dedicated to our school bus drivers, back behind the wheel, ensuring safe journeys to our local schools.
Say hello to Dryden!
I am a fully qualified school bus driver on service 816 which services Llanishen High school, Cardiff. As a school bus driver, we are assigned to a school in the area - sometimes covering another school should they need me, our role involves picking up the students at the designated stops near their homes each working weekday, delivering them to the school safely and on time in the morning, then repeating the procedure but in reverse for the afternoon. I am also the Drivers' Health and Safety Representative for Cardiff Depot, so safety is my utmost priority.
A normal 'typical' day for me starts at the depot before 7.00am sign-in. I carry out a thorough bus check, ensuring all signals, doors and the bus, in general, is safe to drive on the road (a procedure we must do every time we start a shift) my first point of call is to start collecting my first passengers at 7.40am. I generally arrive at the school approx. 8.10am, however, this may vary; I sometimes may need to wait an extra minute for a child I expect to be on the bus (some are always punctual, some are running for the bus – you get to know them) this is our policy at Adventure Travel, a child is never left behind!
My afternoon shift begins at 14.00hrs; I like to arrive early at the school and park up before the students are in the yard. We monitor the kids getting on, ensuring we have the correct amount kids per seat and are heading in the right direction (the benefit of being on the same duty is you get to know who belongs on which bus) we set off, I return the students to their 'home' stops.
"Thanks Drive", "See you tomorrow Drive", some students give me a salute or a wave as I drive off, then it is time for this driver to head for home and for his dinner!
The most enjoyable aspects of my role would be the interactions with my colleagues, the teaching staff, the students, and being an ambassador for the company.  I always encourage good and respectful behaviour on my bus with the students, whilst promoting safety. I have built a great professional rapport with the students, they are very polite, always with a 'good morning', or 'thanks Drive'. The teachers come and chat when students are boarding their buses, they will give us all a wave as we leave the yard in the afternoon (well, I think they are waving goodbye to the drivers, but of course they may just be happy to see the kids going home 😊)
I am pleased to be back at work and pleased to see the students again. I think it is essential to get their education back on track, some sort of normality in their lives. I spent several months on furlough and started back at Easter, I wasn't cut out to be a house-husband, I belong behind the wheel on the roads!
When schools were slowly transitioning back into the classroom, it was quiet at first but now the restrictions have eased, and we're amidst the September new school term, the number of students has dramatically increased and it almost feels back to normal. 
We still have to be careful, respect those around us and keep ourselves safe, therefore I remind the students to wear their masks, if not exempt, this is a new element of my role, but they are pretty good most of the time. Makes a change from nagging them about their passes!
Adventure Travel has invested a lot to make a good impression with our school contracts; a great working fleet of coaches and double-deckers, having regular drivers is a big bonus, it creates a rapport with the school and is settling for the children, which in turn means their journey is safer with a driver they know and respect, they tend to be better behaved too.