01/11/2023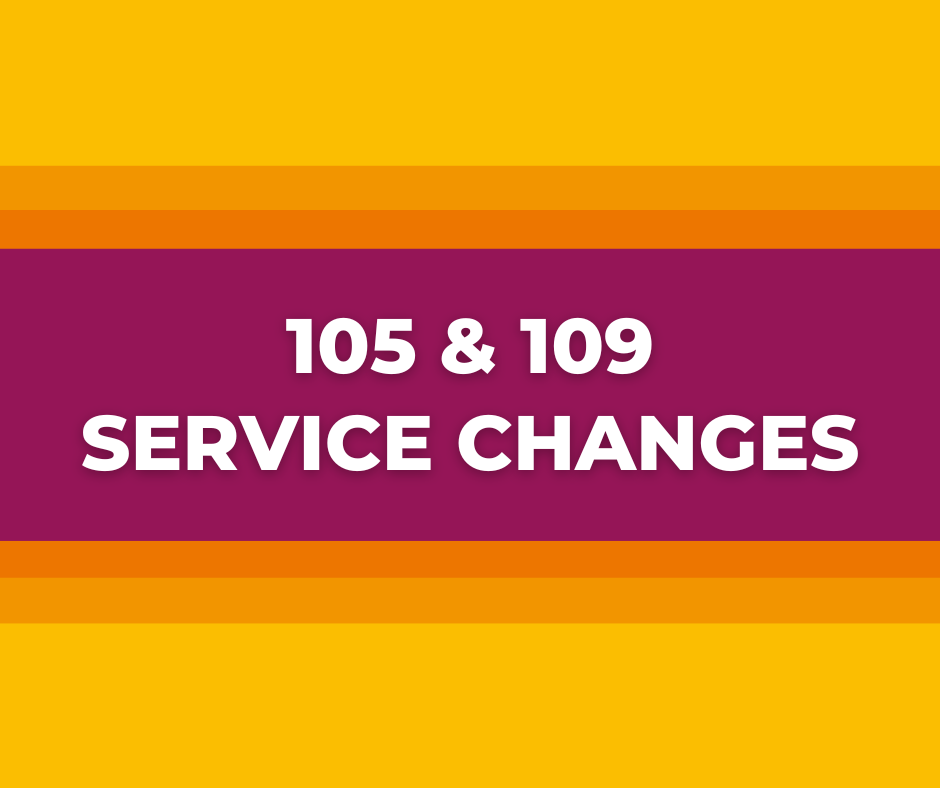 From the 20th November 2023, the following changes will be in effect on our 105 and 109 services. 
105 Service
Once the 105 has gone around its current route, it will then go along Hopkinstown Road and turn right along Telelkebir Road and then operate to the bus station.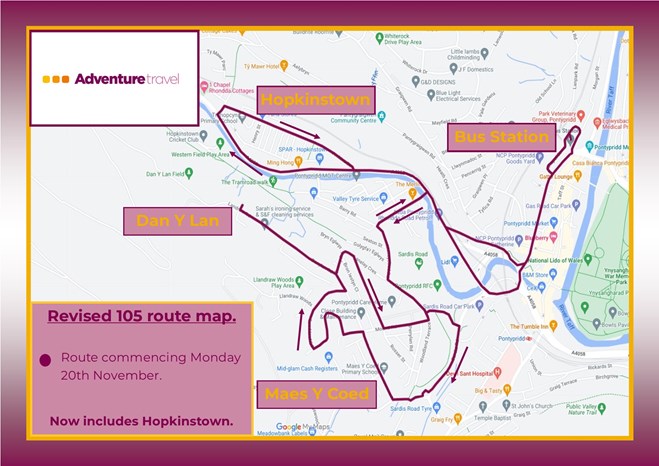 109 Service
The 109 will no longer serve Hopkinstown and Telelkebir Road.