Route 102 Changes for 2023. 08/12/2022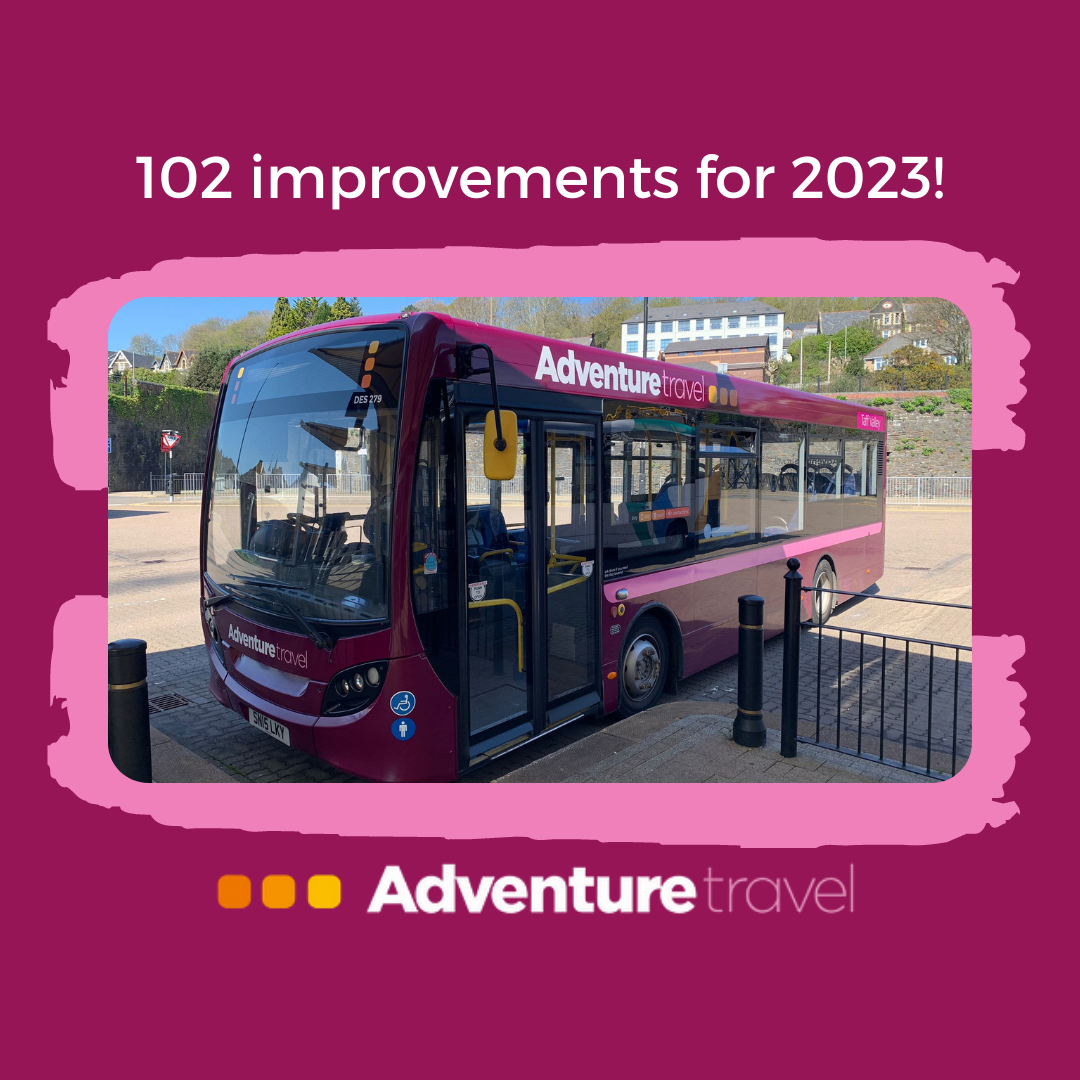 We're making some changes to route 102, following feedback from our customers and our drivers.
The changes will come into effect on January 3rd 2023.  Here is a summary of what you will see changing:
Additional Journeys
Two additional journeys have been added to the 102 timetable, for early morning commuters:
0618hrs from Pontypridd to Tesco, Upper Boat
0642hrs from Tesco, Upper Boat to Glyncoch via Pontypridd
Timetables
New printed timetables for route 102 have been printed. We will put a stock of these timetables on our route 102 buses and we will also keep a stock of them in Pontypridd Bus Station. We also plan to deliver some to various colleges, schools, businesses and hotels etc.
Running Times
A number of minor timetable changes will take effect from January 3rd, to ensure that buses are more punctual.
Glyncoch
Buses will now terminate at Glyncoch Auction House. Drivers will wait here briefly whilst they prepare their destination blinds and ticket machines for the inbound journey to Pontypridd.
Broadway
Some of our older timetables referred to 'KFC' on Broadway as the timing point. KFC shut some time ago, so the timing point will be renamed 'Tesco Express, Broadway.
Rhydyfelin
The timing point in Rhydyfelin will be 'Rhydyfelin, Post Office' from January 3rd. If drivers are running slightly ahead of schedule at this point, they will wait here to ensure that the bus doesn't leave early.
Some older timetables referred to Pontypridd College, which is no longer there. That has now been removed from timetables.
USB Chargers and refurbished buses
You may have noticed that USB charging points have been fitted to the buses used on route 102. We have also been refurbishing the buses for this route one at a time, including new seats, new headrests and a repaint into our new 'Bws Blackberry' colour scheme.
Recruiting drivers
We're continuing our search for professional drivers across the company in South Wales, especially in the Pontypridd area. We understand from passenger feedback, your journeys have been impacted due to driver availability. We're doing everything we can to resolve these matters with urgency. Should you know someone who looking for a new career, or has a PCV already, please guide them to our Careers page, by clicking HERE.